HK parcel tracker eyes mainland
Share - WeChat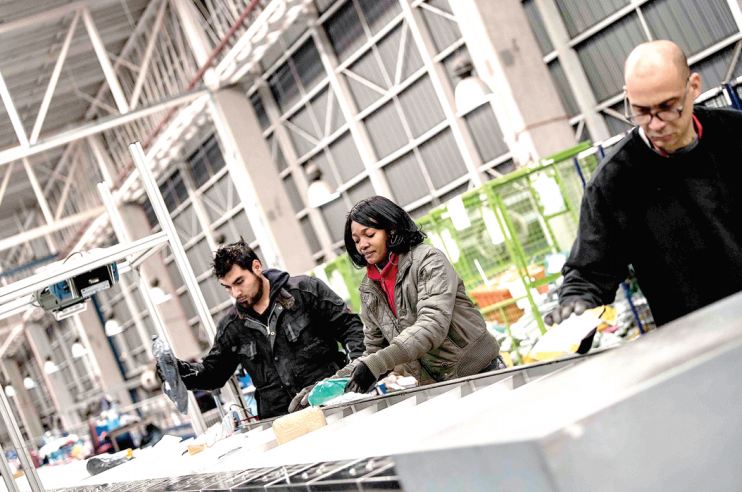 AfterShip to target the cross-border e-commerce sector, which is seeing a boom
Hong Kong-based After-Ship, one of the world's largest online shipment- or parcel-tracking platforms, is preparing to enter the Chinese mainland market, home to a very large number of cross-border businesses and ever-growing e-commerce platforms.
Online shoppers these days constantly track movement of the goods bought until they reach them. AfterShip's website offers comprehensive real-time information that has been acknowledged as consumer-friendly, more so because it offers details of even cross-border e-commerce platforms, company executives said.
Recalling what led to the founding of AfterShip, Teddy Chan, its co-founder, said: "I started as an online shop-owner on Amazon, and my parcels were sent through various international carriers to different countries.
"Every day I had lots of customers phoning in to ask where their parcels were and I had to go through different carriers' websites to check. E-commerce platforms didn't have the capability to collect tracking information from hundreds of carriers flying around the globe. I had to employ over 10 staff just for customs-related services and the cost of labor was high."
So, Chan decided to found AfterShip in 2011. The platform collects logistics information from across the world and allows online shop-owners and customers to track their parcels at one place, rather than going to different websites of carriers.
E-commerce owners receive timely updates about their shipments from 470 carriers in over 200 countries through the platform, which they can share with their customers.
Currently, the platform serves over 30,000 companies, including established e-commerce giants such as Amazon, eBay, Groupon and Etsy. Even many small and medium-sized enterprises use its services.
Zhu Qiucheng, an expert with the China E-commerce Research Center, said the difficulty in tracking cross-border parcels has become a major problem for Chinese exporters who rely on e-commerce for sales.
"It's hard to track your parcel as soon as it leaves the country, especially if it's heading to emerging economies," said Zhu. "Lack of tracking information, lack of timely updates and inefficiency in docking logistics information from country to country have all made it a big problem."
According to iiMedia Research, an internet consultancy, 2017 revenue from Chinese cross-border e-commerce reached 7.6 trillion yuan ($1.12 trillion). The figure is expected to top 9 trillion yuan by the end of 2018, thus creating huge demand for tracking services.
"Some 70 percent of the global cross-border e-commerce is conducted from China," Chan said. "Thus, China has a large number of potential customers for us as they are facing the same problem - difficulty in tracking overseas parcels, language barriers from international carriers and expensive labor."
He said as e-commerce volume is seeing explosive growth, Chinese business owners are more willing to pay for tracking services now than before, hence AfterShip is foraying into the mainland market.
"Although e-commerce was growing fast in China even years ago, it was hard to convince the business clients to pay for tracking services," he said.
"We expect to have over 30,000 clients in China within one to two years," said Andrew Chan, another co-founder of AfterShip. "We are confident the business potential in the Chinese mainland will exceed that of the rest of the world."
AfterShip recently set up its first office in Shenzhen and is busy hiring staff for its ambitious expansion, he said.