Music lover redesigns African instrument and scores a hit
Share - WeChat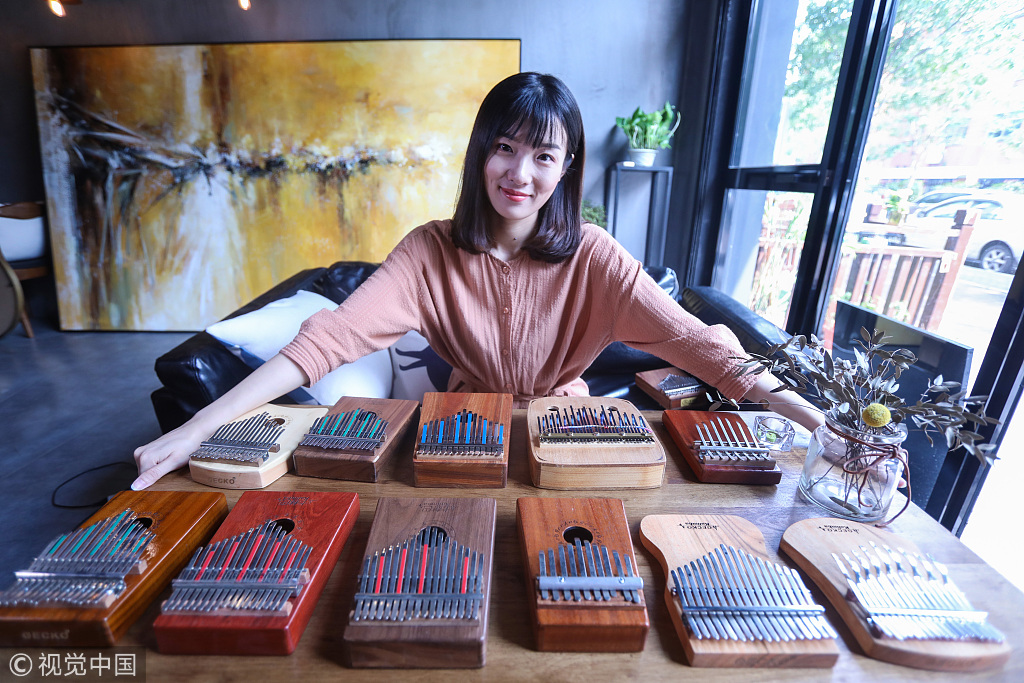 April Yang, born in 1989, has been a music lover since childhood. She fell in love with kalimba, or thumb piano, at first sight when her African friends showed her the African musical instrument in 2015. The outer appearance and tone of kalimba was relatively raw, and the instrument was virtually unknown in China back then.
Thus, Yang redesigned the instrument by rearranging the keys and altering the wooden materials to get better sound effect. She spent more than 400 days on trying over 50 different versions and finally came up with the present edition. Yang also prepared teaching materials and kalimba-exclusive music scores for beginners.
To better promote the instrument, Yang started to upload some video clips of her playing kalimba to the internet in 2016, and gained hundreds of thousands of fans, with total clicks exceeding 100 million times. She has recomposed more than 400 kalimba music scores since then, with many of them becoming hit.
Yang's kalimba sales skyrocketed from one or two units per month to current 2 million yuan ($293,109) in annual sales. "I want to share these fun things with the people, and my biggest wish is to make kalimba as popular as ukelele (a small guitar-like instrument)," she said.