EV startup Nio lowers IPO target
Share - WeChat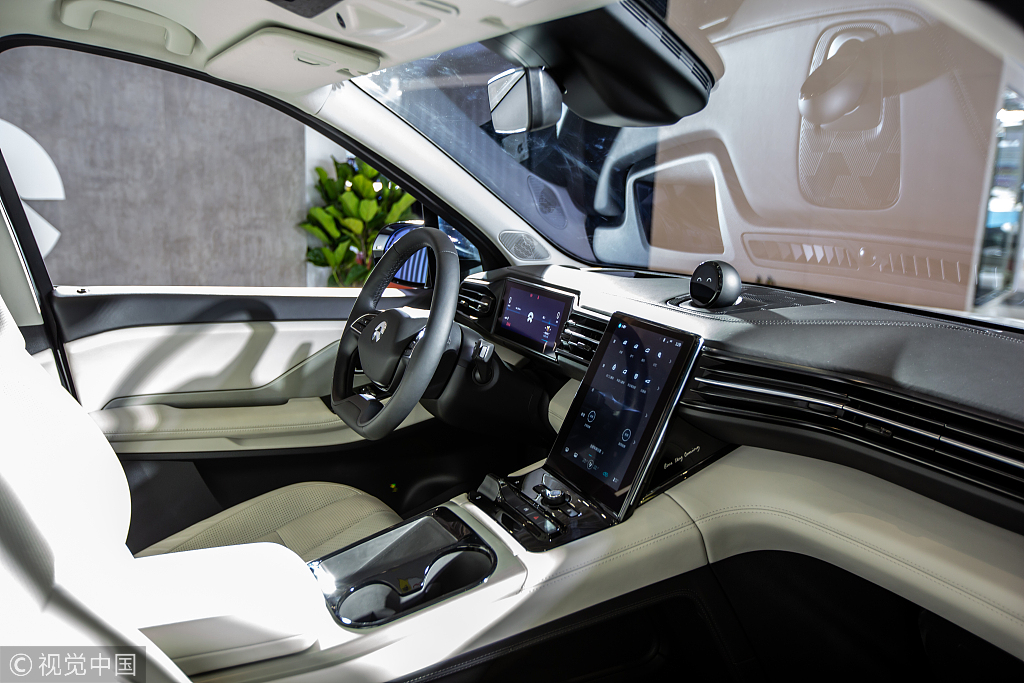 China's electric vehicle startup Nio submitted supplementary files with the US Securities and Exchange Commission on Tuesday to lower its initial public offering target to $1.51 billion.
According to the new filling, the firm seeks its per share price at between $6.25 and $8.25.
US-based IPO research company IPO Boutique said the electric vehicle startup will list on New York Stock Exchange on Sept 12.
In its new IPO filing, Nio said that it has produced 2,200 units ES8 electric SUV and has delivered 1,382 units by Aug 28. Moreover, 15,000 units are waiting to be delivered.
Previously, Nio planned to raise $1.8 billion with its IPO.
As a newcomer in car manufacturing, Nio needs huge cash and strong financing capacity to maintain momentum.
From 2016 to June 30, 2018, the carmaker spent 10.41 billion yuan on business operation and 2.23 billion yuan on investment, according to Nio's prospectus.
In addition, the firm has invested 5.52 billion yuan in research and development in 2016 with 40.6 percent of the money used to pay salary for R&D staff members. In 2017, its spending on R&D was 2.6 billion yuan, ranked 9th among Chinese carmakers.
In 2017, Nio's marketing expense was 1.03 billion yuan with 523 million yuan spent on advertising.
Before the planned IPO, Nio raised $2.452 billion via six rounds of funding.