Whiskey sales booming as demand surges
Share - WeChat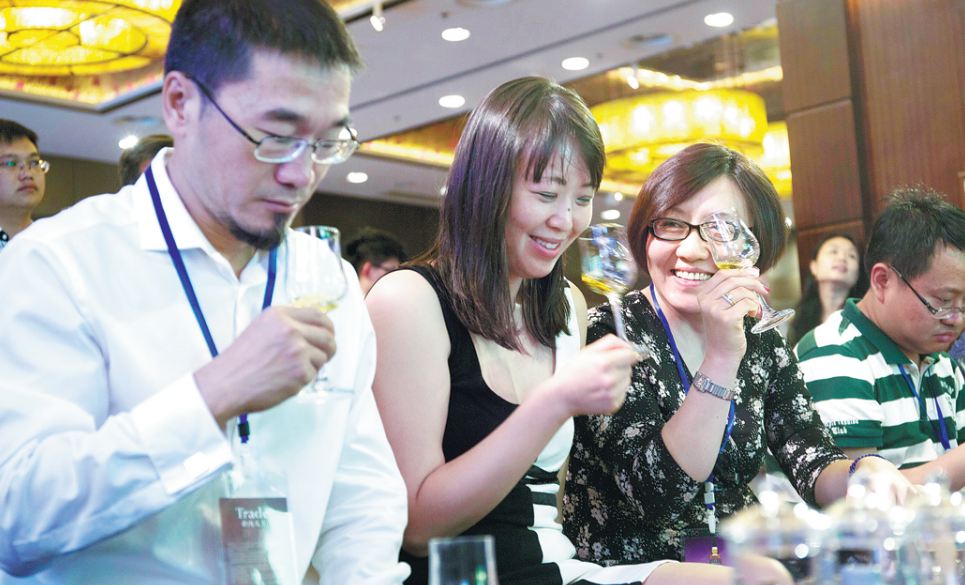 Demand from the increasingly urbanized and high-income population, evolving tastes and consumption upgrade is boosting spending on whiskey among young Chinese consumers.
Buoyed by the growth, several high-end foreign whiskey retailers are putting more efforts to promote online shopping and sales at restaurants and bars, they said.
Single malt whiskey, made from malted barley and distilled for more than three years from a single distillery, saw the fastest growth in the whiskey segment. The category, which is characterized by distinguished original flavors of different whiskey producing areas, usually comes with expensive price tags.
Total sales of single malt whiskey in China was valued at 45.1 million pounds ($57.9 million) by the end of June last year, up 36 percent year-on-year from 2016, according to data from London-based Diageo Plc.
Jean-Etienne Gourgues, general manager of French wine and spirits company Pernod Ricard in China, earlier said the company is planning to offer more promotions through social media platforms to boost online sales.
Last year, Pernod Ricard accounted for 31.5 percent market share in China. It was followed by Diageo Plc, which took 15.9 percent, and Suntory Holdings Ltd, Brown-Forman Corp, and Edrington Group, respectively, according to market researcher Euromonitor.
"Whiskey is becoming increasingly popular in the China market. The biggest demographic worth paying attention to is millennials," said Ryan Christianson, owner of Xanthos Wines, a winery in Napa Valley, California, and an industry expert.
"Now, the leaders in the China market are Japanese whiskey and then Scotch and to a lesser extent Irish whiskey. American whiskey has several industry leaders that have done very well in the Chinese mainland, such as Jack Daniels," he said.
He added that US premium brands are gaining popularity in the Chinese mainland, as Chinese consumers are preferring more high-quality products, but US imports have been uncompetitive, due to the dollar strength.
In 2017, total value of whiskey sales in China was 12.97 billion yuan ($1.89 billion), up 5.6 percent year-on-year. The total volume of whiskey sold during the period was 16.56 billion liters, up 6.9 percent year-on-year, according to Euromonitor.
By 2022, whiskey sales in China are expected to be about 19.13 billion yuan, up 38.6 percent from the expected levels this year. Besides, whiskey volumes are foreseen to reach 23.65 billion liters in 2022, expanding 32 percent from this year, Euromonitor said.
Leading cognac producer Hennessy launched its first online flagship store on JD in 2016 and on Tmall, an online shopping platform of Alibaba Group Holding Ltd, last year. Its online stores cover various brands and categories with limited editions, as the brewer bets on China's rapidly growing e-commerce market.
On Tmall, Hennessy has also introduced a special 200ml small bottle version. With its cheaper price, the small bottles can cater to demand from young people and their needs to hold parties and enjoy drinks at home, it said.