The 4th China-CEEC Summer Dance Camp held in Hungary
Share - WeChat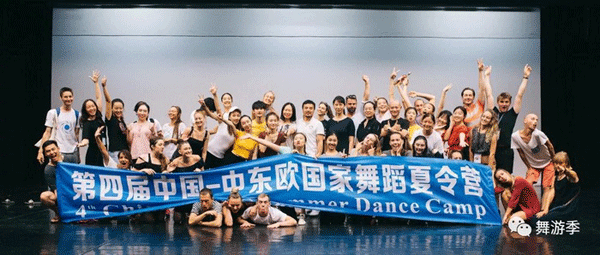 The Fourth China and Central and Eastern European Countries Summer Dance Camp, co-organized by the Ministry of Culture and Tourism of China, the Ministry of Culture of the Republic of Croatia and the Ministry of Human Resources of Hungary, was held at the Hungarian Dance Academy on Aug 18.
More than 50 teachers and students from China, Hungary, Croatia, Poland, Latvia, Romania, Macedonia and other central and Eastern European countries gathered together in Budapest to perform at the Hungarian Dance Academy.
The dance performances covered many styles, such as Chinese classical dance, western modern dance, Croatian folk dance and Hungarian folk dance, which were taught during the summer camp.
Officials from the Ministry of Human Resources of Hungary, the Hungarian Dance Academy and Embassy of the People's Republic of China in Hungary watched the performance.
The Summer Dance Camp is an important cultural exchange project under the Hangzhou Declaration on Cultural Cooperation between China and CEEC and the 2018-2019 China-CEEC Cultural Cooperation Project.
The camp aims to enhance the interaction between Chinese folk dance and western contemporary dance to achieve common progress.
Most Popular