A look at amazing scenery of volcano group in N China
Share - WeChat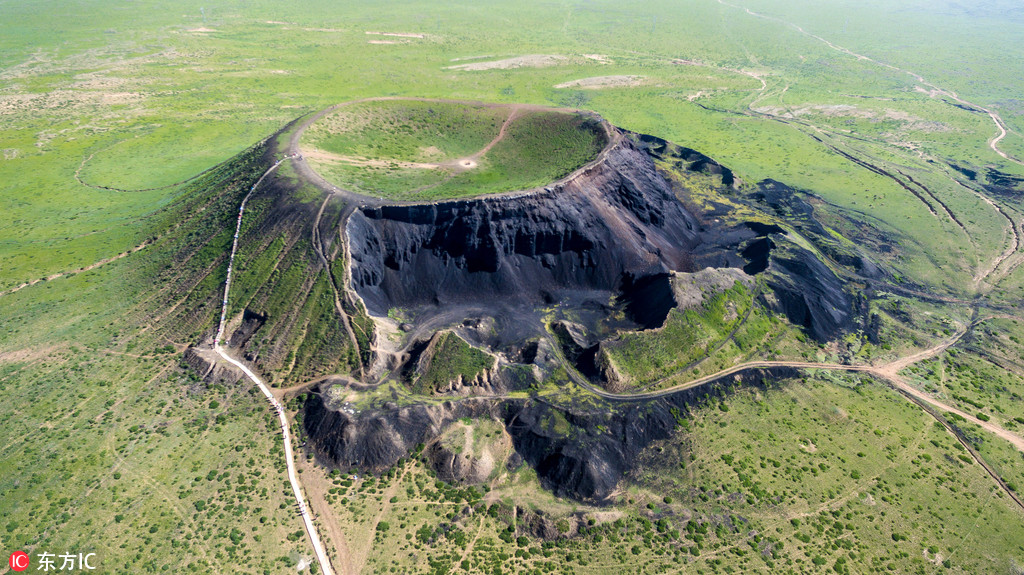 The Ulan Hada Volcano Geopark in Chahar Right Rear Banner, North China's Inner Mongolia autonomous region will be temporarily closed.
The park, 380 kilometers from Beijing and known as a living museum of natural volcanoes and lava landforms, has attracted an increasing number of tourists.
Local authorities are unable to cope with the strain these numbers place on the management of and environmental protection at the park.