Public cloud services help SMEs boost infrastructure automation
Share - WeChat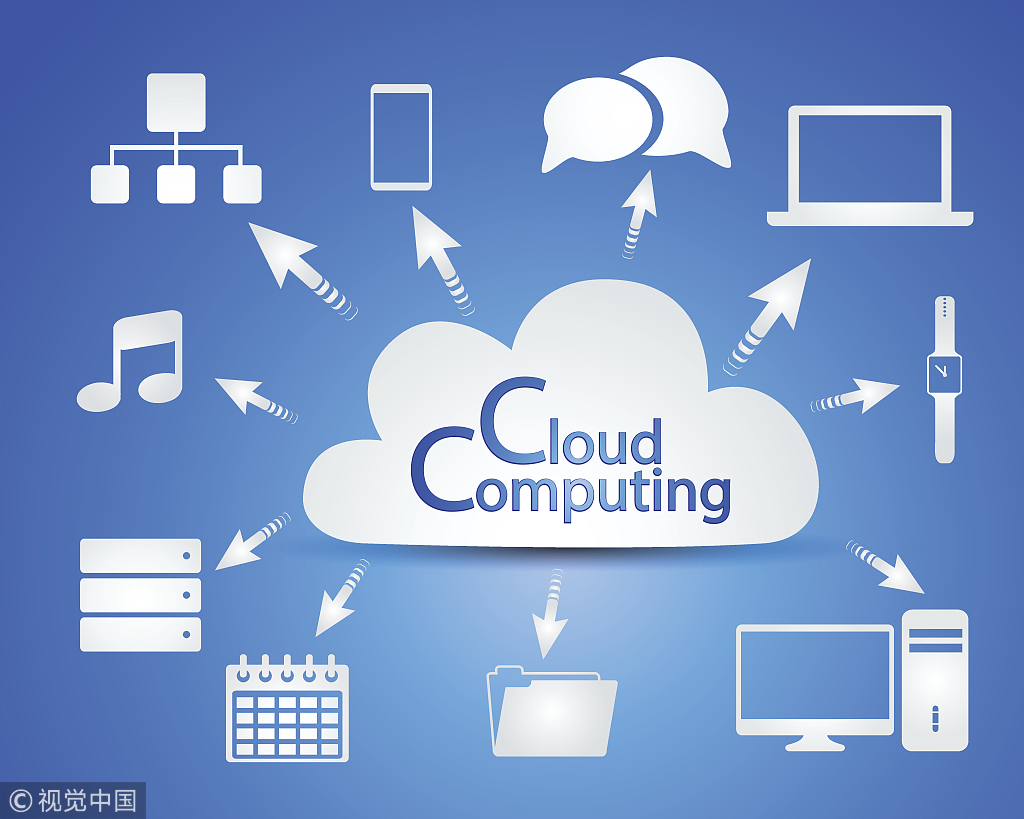 Rising labor and technology costs are prompting China's small and medium-sized enterprises, including startups, to increasingly rely on public cloud services for infrastructure automation.
Cloud computing-internet-based servers, storage and applications-offers infinite storage capacity, easy accessibility and transfer of data that can increase productivity at an affordable price tag, which makes it an invaluable tool for SMEs.
According to a survey conducted by the China Academy of Information and Communications Technology, the total size of the public cloud services market-the tech base for automating infrastructure services-in China was 26.48 billion yuan ($3.88 billion) in 2017, up 55.7 percent from the size in 2016. The overall market is expected to touch 90.26 billion yuan by 2021.
Growth of such services have also benefited from China's startup boom, making it imperative for companies, to realign their infrastructural services to the cloud. Most of the Chinese companies that participated in the survey indicated that they would prefer domestic providers of public cloud services, with the number rising by 3.2 percent in 2017 from the level in 2016.
The market potential for automated infrastructure services on the public cloud in China is immense and has attracted attention from both global and domestic firms. Companies are not only marking down their prices but also sweetening their offerings to attract clients, Hari Kannan and Christopher Thomas, partners of global consultancy firm McKinsey, told news website Sohu.
Kannan's statement finds close reflection in the recent business strategies evolved by several big companies like tech giant Lenovo, which are planning to launch one-stop cloud-based infrastructure services for startups.
"The trend of using infrastructure services over the public cloud has just started. It is only a matter of time before it catches on in a big way," said Yang Yuchun, executive chairman of Chanjet, an office infrastructure service provider that specializes in accounting services.
Speaking at the recent Global Innovation Corporation Conference, Yang said China's market of automating infrastructure services for small and medium-sized companies offer immense growth opportunities for companies. According to Yang, many micro and small businesses often lack adequate budgets to expand their businesses to the next stage, and have to resort to shared services to minimize costs.
"Our public cloud products have helped many companies to enjoy growth rates in excess of 200 percent. There is still a lot that can be done," said Yang.
Not surprisingly, investors have also started to take notice of firms providing such services. Financing firm Wutongshu, has been investing in micro and small-sized firms since 2013.
"We invest in startups based on the evaluation of how their products can raise working efficiency and reduce operating costs, and also other services like whether their data collection can offer more references on getting to know customer needs and purchasing behavior," said Tong Weiliang, partner of Wutongshu.
The rapid development of office infrastructure services have also posed certain challenges for service providers. The CAICT report shows that price, safety, and stability are the top three priorities for companies while choosing among various products.
"Our study shows that 66 percent of the companies surveyed put safety and difficulties of using public cloud as their top concerns," Kannan told Sohu.
Ma Shuyuan contributed to the story.