Bright prospects lie ahead for Belt and Road Initiative: China Daily editorial
Share - WeChat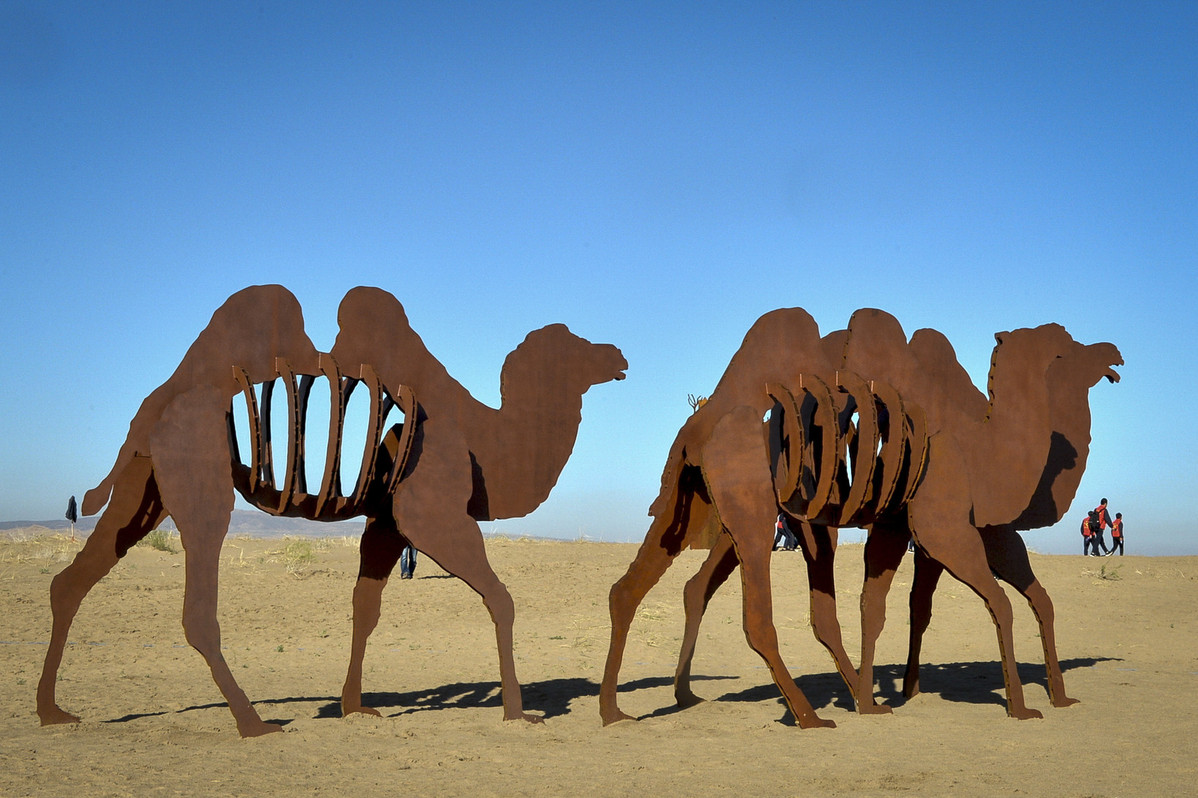 Embracing the principles of inclusiveness and openness, the Belt and Road Initiative is in striking contrast to the unilateralism and trade protectionism adopted by some countries.

Proposed five years ago by Chinese President Xi Jinping, the initiative epitomizes China's understanding of what a globalized world should be and its vision of shared development.

In contrast to the "America first" policies proposed by the Trump administration of the United States, what the Road and Belt Initiative stresses is that all countries can cooperate in a fair and reasonable manner and by doing so, all can benefit.

That is exactly what the Belt and Road Initiative seeks to achieve by helping the countries involved with their infrastructure construction programs, as greater connectivity promises to inject vigor into economies and regions.

And with an increasing number of economies getting involved, it will create more engines for the development of the global economy and create conditions for the reform of global governance to make it fairer and more all-embracing.

There are voices that speak ill of the initiative, labeling it as new colonialism or a means to extend China's influence. However, what the initiative has achieved in the past five years and how it has been welcomed by an increasing number of countries speaks volumes for China's sincerity and earnestness in making down-to-earth efforts to bring in as well as go out and realize cooperation for mutual benefits.

By July this year, China had already signed agreements with more than 100 countries for Belt and Road cooperation projects, involving countries in Europe, Africa, Latin America, the Caribbean and the South Pacific.

And China's trade volume with the Belt and Road countries grew by 11.3 percent from January to July this year, 2.7 percentage points higher than the average of the country's overall foreign trade. In 2017 alone, China's investment in these countries was $14.3 billion, accounting for 12 percent of the country's overseas investment in the same period.

The initiative now encompasses infrastructure, finance, culture, people-to-people relations, and even relations between states. It demonstrates that China is shouldering more responsibilities as its capabilities increase.

Speaking at a symposium in Beijing on Monday to mark the fifth anniversary of the initiative, Xi said that the Belt and Road cooperation will benefit the people of the countries concerned and help build a community with a shared future for humanity.

As long as China and the countries involved join hands, the initiative will have a bright future.
Most Viewed in 24 Hours
China Views