Three reasons spur HNWIs' purchases abroad
Share - WeChat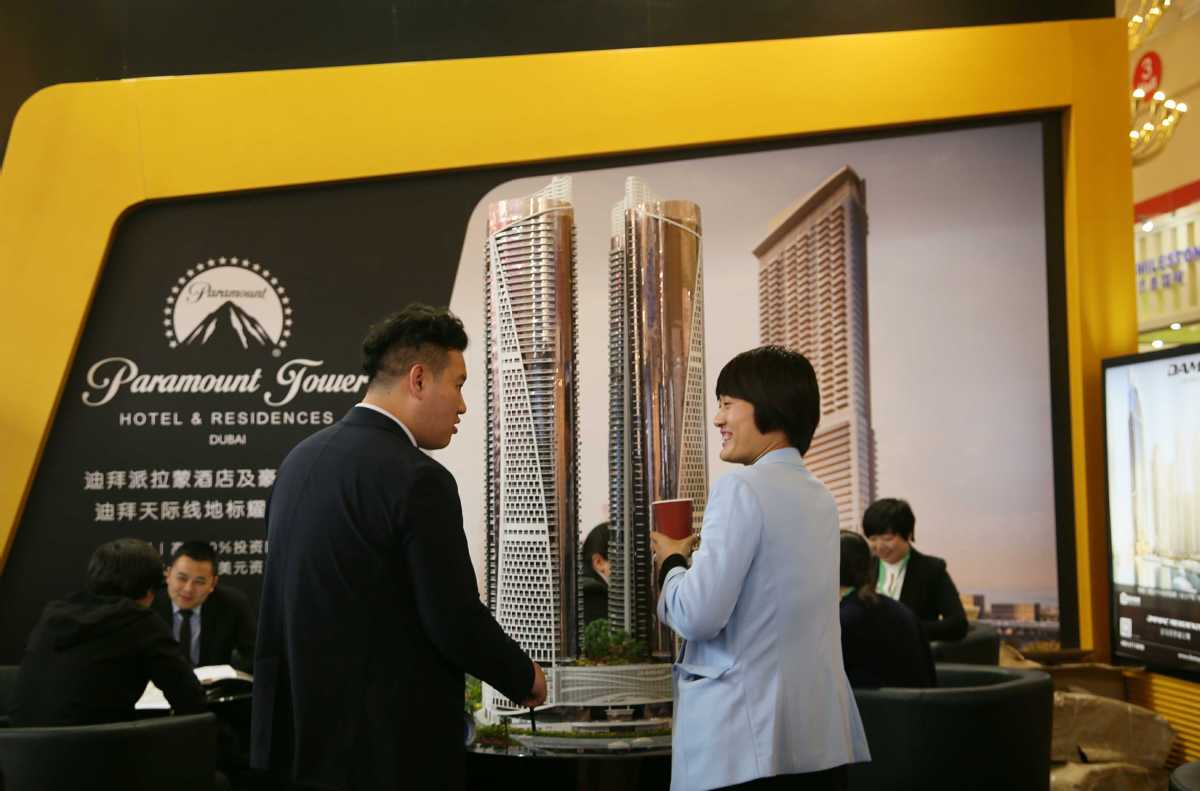 Children's education, desire for a different kind of life postretirement and expectation of handsome returns on investment are the top three reasons why Chinese parents buy residential property overseas, according to a research report.
The report, entitled Overseas Property Needs of Chinese HNWIs 2017, was jointly published by the Global House Buyer and the Hurun Research Institute.
There were about 1.34 million high net-worth individuals, or HNWIs, across China as of May 2016, the report stated.
An HNWI is a person whose total asset value is 10 million yuan ($1.45 million) or more, and owns 2.3 apartments overseas on average.
The report stated that one of the key reasons why Chinese HNWIs buy properties overseas is to secure accommodation for their children bound for studies.
Another reason is the belief that properties can enable visiting parents to stay with their children during the academic semesters. If such stays coincide with their post-retirement life, so much the better as it would inject variety into their twilight years.
Expectation of stable returns on their investment, either through rent or resale, is also spurring property purchases abroad, especially in the vicinity of the campuses of prestigious universities.
Some 52 percent of Chinese HNWIs choose to buy properties in districts known to be home to reputable educational institutions.
"Buying properties overseas is popular among China's rich. The trend will continue as more and more HNWIs realize the importance of having a balanced global asset portfolio," said Zhou Yu, director of Savills China's international residential sales.
"Property is one of the most acceptable and safe investments worldwide, and there are quite a few destinations with pretty good investment potential globally."
About 46 percent of Chinese HNWIs said they will buy properties overseas in the future, and 55.5 percent said they will consider buying property in the US in the coming three years, followed by the UK, Australia, Singapore and New Zealand, the report stated.
From HNWIs' perspective, the top six cities for overseas property purchases are Los Angeles, New York, Boston, San Francisco, Seattle and London, according to another report entitled Immigration and the Chinese HNWIs 2018, which was jointly released by the Hurun Research Institute and Visas Consulting Group.
Over the next three years, 52 percent of HNWIs will give priority to return on investment when purchasing overseas property. Nearly half of respondents said they will consider properties in the city center or in a Chinese community, while more than30 percent of respondents said they will buy properties in suburbs or school districts.
HNWIs' overseas assets account for 11 percent of their total assets, of which property makes up a large chunk. They hope the proportion will increase to 25 percent in the future.
China's rich are becoming more sophisticated and rational in their investments, and destinations with huge development potential are receiving their attention, the report stated, said Slevin Wang, director and joint head of international residential projects at CBRE China, a property services firm.
Countries such as Vietnam, which is witnessing rapid development like the Pudong area of Shanghai did decades ago, and Thailand are preferred for the lifestyle options they offer.