Time for Trump to heed advice, 'to jaw-jaw is better than to war-war'
Share - WeChat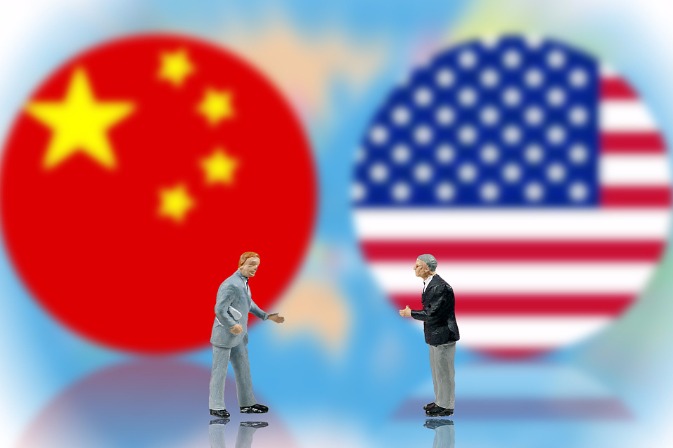 The talks between China and the United States in Washington this week prompted sighs of relief despite the fact that they are unlikely to put an end to the trade tensions between the two countries.
The timing is not that great because the US imposed punitive tariffs on another $16 billion of Chinese goods on Thursday, and China retaliated dollar-for-dollar with tariffs on US imports on the same day. That is in addition to the 25 percent tariffs on $34 billion of goods the two countries imposed on each other on July 6.
The timing also is not ideal because with the approaching midterm election, US President Donald Trump will continue to play politics by "getting tough on China" and blaming China for his country's economic woes. This is especially true when Democrats are likely to gain an upper hand in many Congressional districts now held by Republicans.
The erupting scandals this week of Trump's former lawyer Michael Cohen pleading guilty to tax fraud and campaign finance violations and Trump's former campaign chairman Paul Manafort being convicted of tax and bank fraud charges also mean Trump will be happy to use China to divert attention from them.
By reviving tariffs on $50 billion Chinese exports, Trump broke the agreement reached after the two countries' talks in late May, the decision being announced just days after the US Treasury Secretary Steven Mnuchin said the looming trade war with China would be put on hold.
While this breach of promise has complicated bilateral talks, it is always better jaw-jaw than to war-war as Winston Churchill observed.
For decades, China and the US have maintained high-level dialogues to address each other's concerns. These mechanisms, such as the Strategic and Economic Dialogue, and the Joint Commission on Commerce and Trade, have not solved all the problems in their relations overnight, but they have contributed greatly to the generally relatively stable development of the bilateral relationship by making incremental progress.
Who on earth thinks that the major differences between China and the US can be resolved overnight?
I have covered many of those meetings over the years, and can say that just enabling representatives of the two sides to get to know each other makes those meetings worthwhile, because that makes it easier for them to communicate and coordinate once the top leaders set the tone.
Frictions are bound to exist given their fast expanding relationship. It means that the two sides need to talk to each other more, not less, and they should definitely not resort to unilateral actions that escalate tensions à la Trump's punitive tariffs.
Trump clearly believes that the US can gain a trade advantage by weaponizing its economic might.
Some US officials believe that the current strong US economy and low unemployment make this the perfect time to wage a trade war. They revel in other economies taking a hit, such as the fall in share prices on the Shanghai Stock Exchange or the dramatic depreciation of the Turkish lira.
Such gloating over other's misfortunes is not only sickening but also shortsighted. What Trump and his trade hawks have been doing is simply shooting themselves in the foot. US businesses, farmers and ranchers and consumers have already become collateral damage in Trump's attacks on China's trade and that of other US trade partners.
The US Federal Reserve warned this week that the escalation in international trade disputes was a potentially consequential downside risk for real economic activity and that wide-ranging tariff increases would reduce the purchasing power of US households.
All these suggest that the US should rely on talks, not tariffs, to resolve the trade disputes with its partners.
The author is a columnist at China Daily.
Most Viewed in 24 Hours
China Views