With OTT's Audiovisual Localization Landscape, the New Silk Road is the Cloud
Share - WeChat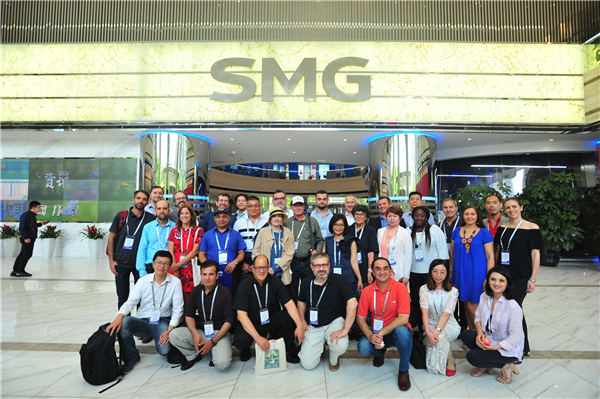 In June I spent a week in Shanghai as an invited speaker at the 2018 Sino-Foreign Audiovisual Translation & Dubbing Cooperation Workshop (SFTAD), hosted by the Bureau for External Cultural Relations of the Ministry of Culture and Tourism, and the International Cooperation Department of the State Administration of Radio and Television of China.
Kicked off in 2015, SFATD aims to strengthen communication and cooperation in the field of audiovisual translation and dubbing, support the sharing of knowledge and talent exchange, and reflects not only China's interest in producing and exporting Chinese culture to the world, but also the world's growing interest in Chinese language and culture.
The latter is no surprise given how the global audiovisual landscape is shaping. The way OTT has disrupted our industry has been discussed and documented far and wide: from an increased demand for — and consumption of — high-quality serial dramatic content in all markets, to endless opportunities in terms of production and distribution of non-English film and television content. As OTT knows no geographical boundaries, the increasing consumption of non-English language content has built a global community where English is no longer king.
The market today has evolved into one where any source audio language and any length in terms of programming time has the potential to become a hot commodity.
The Sino film and TV industry is riding the wave. With half of the world's internet users located in Asia, Chinese is heading towards becoming the dominant language in cyberspace, currently second only to English, so localization of Chinese content has the potential to play a pivotal role in the future course of the translation industry.
Statista estimates the value of the global entertainment market to be $2.2 trillion by 2021, and the value of the media and entertainment market in China to be over $250 billion by 2020. Meanwhile according to Media Partners Asia, China will account for 85% video-on-demand subscriptions in the Asia Pacific region by 2022 and will contribute 78% of the online video sector revenues by the same date.
How will the industry deal with the challenge of translating this explosion of content in any potential source language? The answer lies in the cloud. As highlighted by Allan Lamkin, CTO at DESG, cloud platforms are allowing service providers to globally scale up/down to meet demand instantaneously.
But this is not the only challenge to solve. If one considers other parameters too, such as shortening turnaround times, live delivery, new formats, security, new technologies such as VR and AR, and of course cost pressures, it is clear that language service providers have their work cut out for them.
Other creative solutions are thus called for. Language technologies can help with the language barrier issue, as recent improvements in the machine translation field indicate, especially for the Chinese language, which has seen a major leap forward with neural methodologies.
Most Popular