US exhibition unveils lives of empresses
Share - WeChat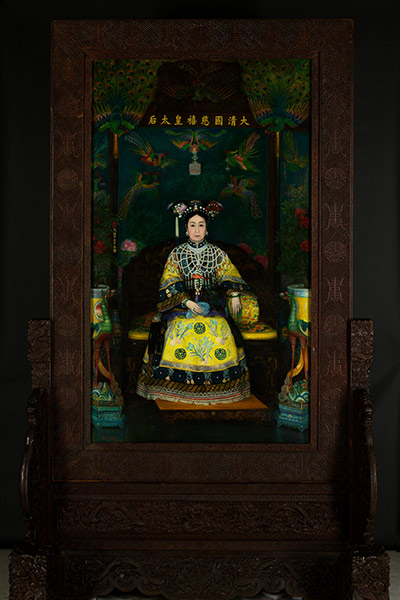 The exhibition, which opened to the public on Saturday, features more than 200 works including imperial portraits, jewelry, garments, Buddhist sculptures and decorative art objects from the Palace Museum in Beijing and the Smithsonian Institution in Washington, many of which have never been publicly displayed before.
The result of more than four years of collaborative effort between experts from China and the US, the exhibition highlights the growing cultural dialogue between the two countries.
"This exhibition, I think quite fittingly and quite frankly deliberately on the part of the two institutions, coincides with the 40th anniversary of US-China diplomatic relations," says Hartigan.
And this legacy of cultural diplomacy is highlighted in some of the pieces on display at the exhibition.
One star work being showcased is a 5-meter-tall oil painting of the Empress Dowager Cixi, painted in 1903 by American artist Katharine Carl - the first ever female court painter in China.
The painting was later sent to the US to be exhibited at the 1904 St. Louis World's Fair, and was presented as a gift to US President Theodore Roosevelt the following year.
"It embodies the fact that the two countries have had a long partnership and have found many ways of working together. And we think this painting shows some of that feeling," says Jan Stuart, the co-curator of the exhibition and the Melvin R. Seiden curator of Chinese art at the Smithsonian's Freer and Arthur M. Sackler galleries.