Lenovo shares soar as Q2 results beat forecasts
Share - WeChat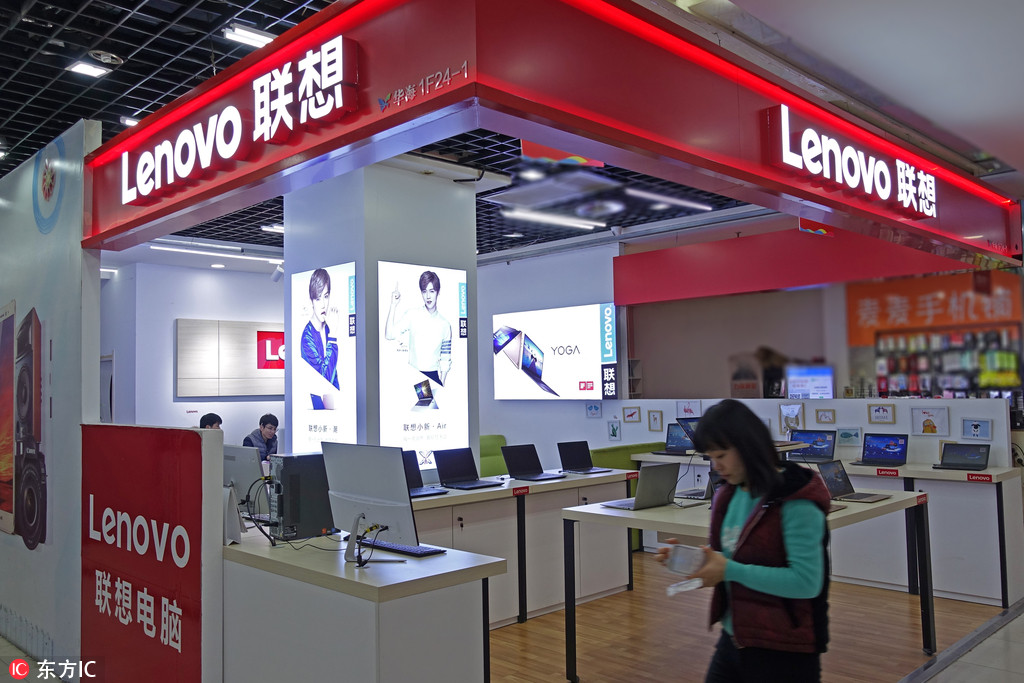 Lenovo Group Ltd saw its shares surge by as much as 6 percent in Friday's trading after the Chinese tech heavyweight reported profits and revenue that beat analysts' expectations.
The Beijing-based company's shares rose to HK$4.9(62 cents) after it posted profits of $77 million in the quarter ended June, a significant turnaround from the $72.3 million loss reported for the same period a year earlier.
The Q2 figure was higher than the average estimate of $59.37 million from six analysts in a Thomson Reuters poll.
The tech company's revenue in the second quarter rose 19 percent year-on-year to reach $11.91 billion, marking its second straight quarter of double-digit revenue growth.
Lenovo Chairman Yang Yuanqing said that as the company pushes its digital transformation forward, its financial performance will continue to improve.
Its traditional personal computer business saw rapid growth in the quarter. Its mobile business, which has struggled with lackluster smartphone performance, is also recovering thanks to lower operating costs and optimized product lines, the company said.
Yang said earlier this year that Lenovo will incorporate artificial intelligence into all of its businesses this year. The company plans to channel $1.2 billion into AI, the internet of things and big data over the next four years, to tap into the opportunities brought by the cutting-edge technologies.
Lenovo became the world's largest personal computer maker in 2013. It had mostly retained the title until archrival HP Inc regained the lead last year, according to data from market research company International Data Corp.
Xiang Ligang, CEO of telecoms industry website Cctime, said Lenovo's rough patch is nearing its end, but more research and development efforts are needed if the company wants to regain its pole position amid intensifying competition.
In June, Lenovo announced it had integrated its smartphone business into its China regional group, amid a broader push to refocus on its home country to revive its then-flagging mobile business.
"The move is enabling the mobile phone business to access our personal computer business' huge customer base, as well as its sales and service network," said Liu Jun, president of Lenovo's China region.
According to Liu, the company is adjusting its product and retail strategy to achieve this transition. "We will feature quality products at affordable prices in order to stand out amid fierce competition," he said.