New costume drama generating buzz
Share - WeChat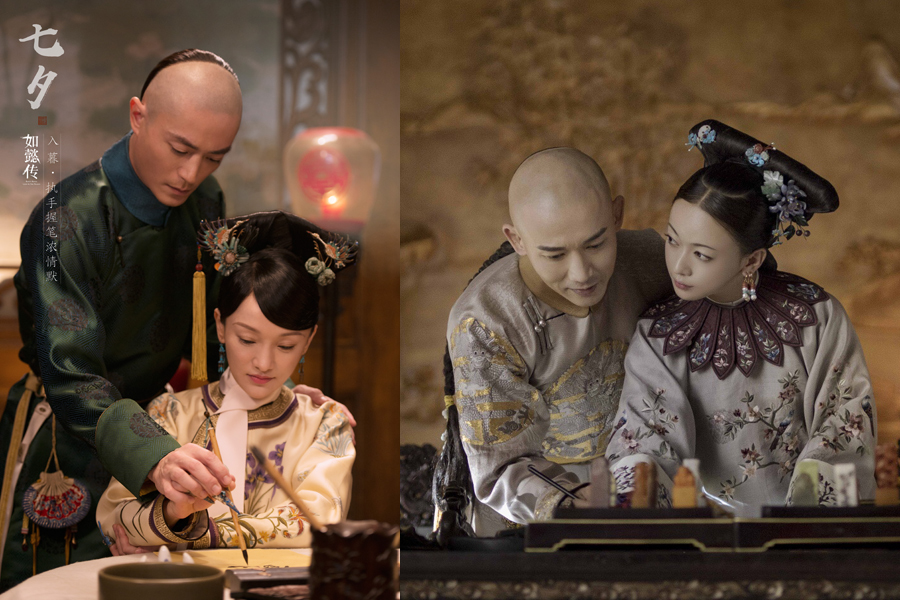 Following the big success of costume drama The Story of Yanxi Palace, another costume drama titled Ruyi's Royal Love in the Palace is set to stir another wave of discussion in China.
Starring Chinese actress Zhou Xun and actor Wallace Huo, the drama will debut on video-streaming website Tencent Video on Aug 20.
The drama tells the romantic love story of emperor Qianlong of the Qing Dynasty (1644-1911) and his empress Ruyi.
The two dramas have set their main story in a similar background — namely, within the period of Chinese emperor Qianlong, a clever yet amorous ruler in ancient China.
The Story of Yanxi Palace mainly tells the story of Wei Yingluo, who rises from a lowly maid into the respected Ling Concubine, one of the emperor's favorite consorts. Another drama chronicles the tortuous life story of the Qianlong Emperor and Ruyi Ulanara, the step-empress.
The two dramas have been compared frequently on many criteria, from setting to plot to casts and production values.
Now, let's compare some key figures in the two dramas.