US ginseng industry hurt in ongoing US-China trade frictions
Share - WeChat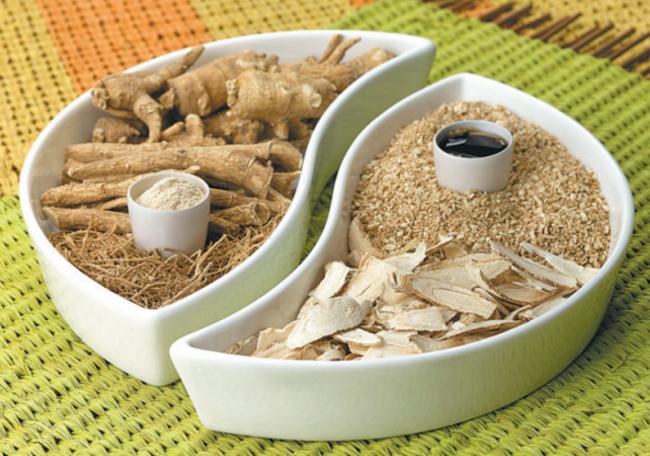 WASHINGTON - Joe Heil has grown ginseng for more than 20 years. His Wisconsin-based farm with 50-acre ginseng was lucrative. Recently, however, the fear of loss looms large in his mind.
As the US-ignited trade frictions with China escalate, some customers who have expressed interest in purchasing Wisconsin ginseng have backed off. "They're scared about what the tariffs are going to do to their margins," the 46-year-old grower told Xinhua.
Due to good soil and weather, Wisconsin is well-known for its high-quality ginseng, which accounts for over 90 percent of the total cultivated ginseng output of the United States.
Most of US ginseng products are exported to Asian countries, where ginseng root, usually consumed in beverages or soups, is believed to be good to health. Dubbed "king of herbs," ginseng is also believed to contain high medical value in traditional Chinese medicine.
As a countermeasure against the US unilateral move to slap massive tariffs on Chinese imports, China in early April suspended tariff concessions on 128 items of US products and started to impose a tariff of 15 percent on 120 items, including ginseng.
Since the start of the year, the United States has been wielding the stick of tariffs against its trading partners worldwide. The moves have triggered tit-for-tat retaliations from countries affected, and are expected to drag down global growth by 0.5 percent, according to the International Monetary Fund.
The newly added tariff disturbed Heil's ginseng business. "I can't afford to absorb it (the tariff) myself," he said. "It's not lucrative enough."
About 80 percent of Heil's products are purchased by Chinese. Among others are Malaysian, Japanese and Singaporean buyers.
Heil has traveled to China several times over past years. With "some partnerships and friends" in China, he can export his ginseng products directly to China, his most important market, without "people in the middle."
Now, however, "we have to look at some alternative places to ship our product," Heil said.
Nevertheless, Heil did not plan to cut production. "Once we plant the seed, it takes four years before we have anything to harvest," he said. "It's really tough to predict what's going to happen in four years."
"It's really tough to start messing with the acres I grow, because that's a trickle effect that affects everything for a long time," he added.
Tongrentang, a Beijing-based pharmaceutical company, is another victim of the 15-percent tariff.
The key buyer of Wisconsin ginseng and largest producer of traditional Chinese medicine has had its own ginseng garden in Wisconsin since 2017. It thus directly provides ginseng root products to China, a cost-saving way to meet the increasing demand there.
The ginseng industry is not the only one hurt in the trade frictions, said Li Nan, deputy general manager of the US branch of Tongrentang. Soy bean and corn growers also suffer serious losses, with agriculture-related businesses like farmland equipment and pesticide too among the victims.
"It hurts everybody," Heil said. "I'm hoping that we can figure it out."