AI firm iFlytek earnings up 22% in H1
Share - WeChat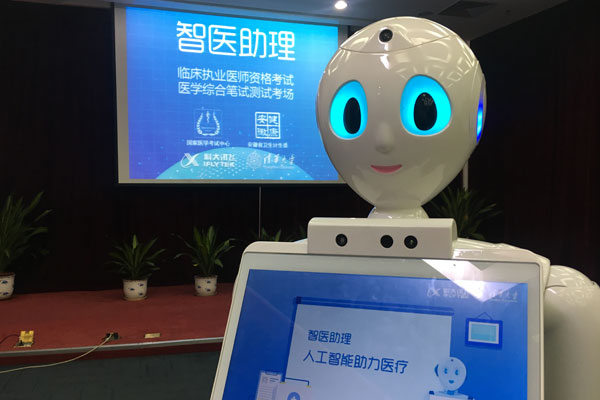 BEIJING - China's major artificial intelligence (AI) company iFlytek reported rising net profit in the first half of the year with surging revenue, data showed.
In H1, the company's net profit reached 131 million yuan ($19 million), an increase of 21.74 percent year-on-year, the company said in a report with the Shenzhen Stock Exchange.
Total revenue surged 52.68 percent year-on-year to 3.21 billion yuan.
The increase in earnings was mainly due to non-recurring gain, which jumped 288.52 percent year-on-year. The gain was partly a result of government subsidies, which aimed to foster the fledgling AI industry.
Excluding the non-recurring items, the company's net profit slumped by 74.39 percent year-on-year, as research and overhead costs dragged down earnings.
The company has invested substantially in H1 in research and development (R&D) while the number of employees increased by nearly 3,500, the report said.
"While the rise in costs has weighed on the growth in after-tax profit, such investments have laid a solid foundation for the company to increase profitability and strengthen its status as an industry leader in the next stage," the report said.
Best known for its voice recognition technology, iFlytek has a wide range of businesses in sectors including education, healthcare, and smart vehicles.
The company expected net profit to reach 169 million yuan to 253 million yuan in the first three-quarters of 2018 thanks to the continued development of the AI industry.
Today's Top News
Editor's picks
Most Viewed