Pleasures by a lake in Sichuan
Share - WeChat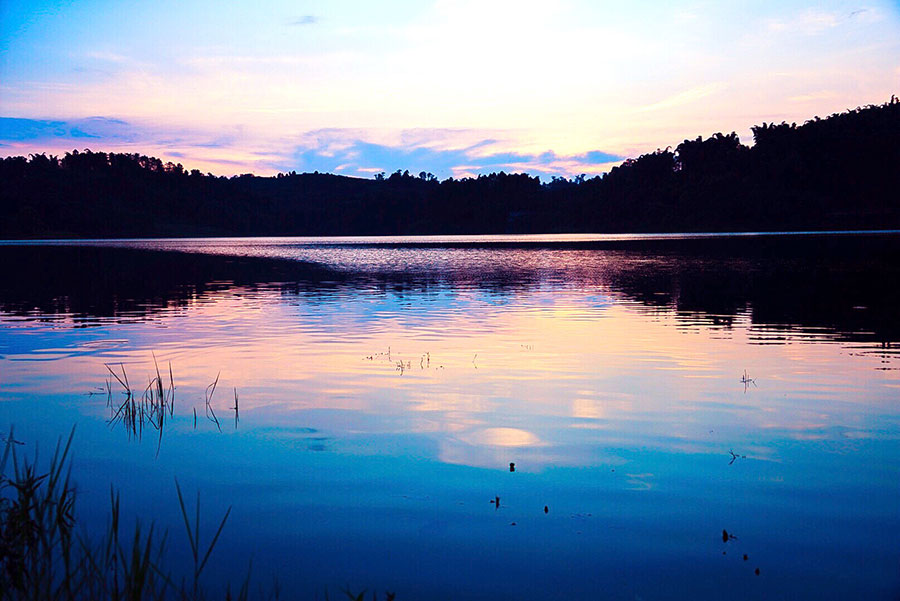 Breeze greets us as we ride the tour bus along the bank of Guyu Lake in Longchang city, southeast of Sichuan province, in early August.
Lush trees surround the lake area, offering a natural shield from the smoldering summer heat.
Wooden pavilions and pedestrian lanes allow for a close look at the lake around which people are skating, cycling, or simply sightseeing.
"It's a little bigger than the West Lake in Hangzhou," says Huang Yong, director of the Longchang tourism bureau. But Guyu Lake holds much more water, he says.
The lake covers an area of 5.4 square kilometers, and contains 56 million cubic meters of water.