High-tech equipment to be focus of first CIIE
Share - WeChat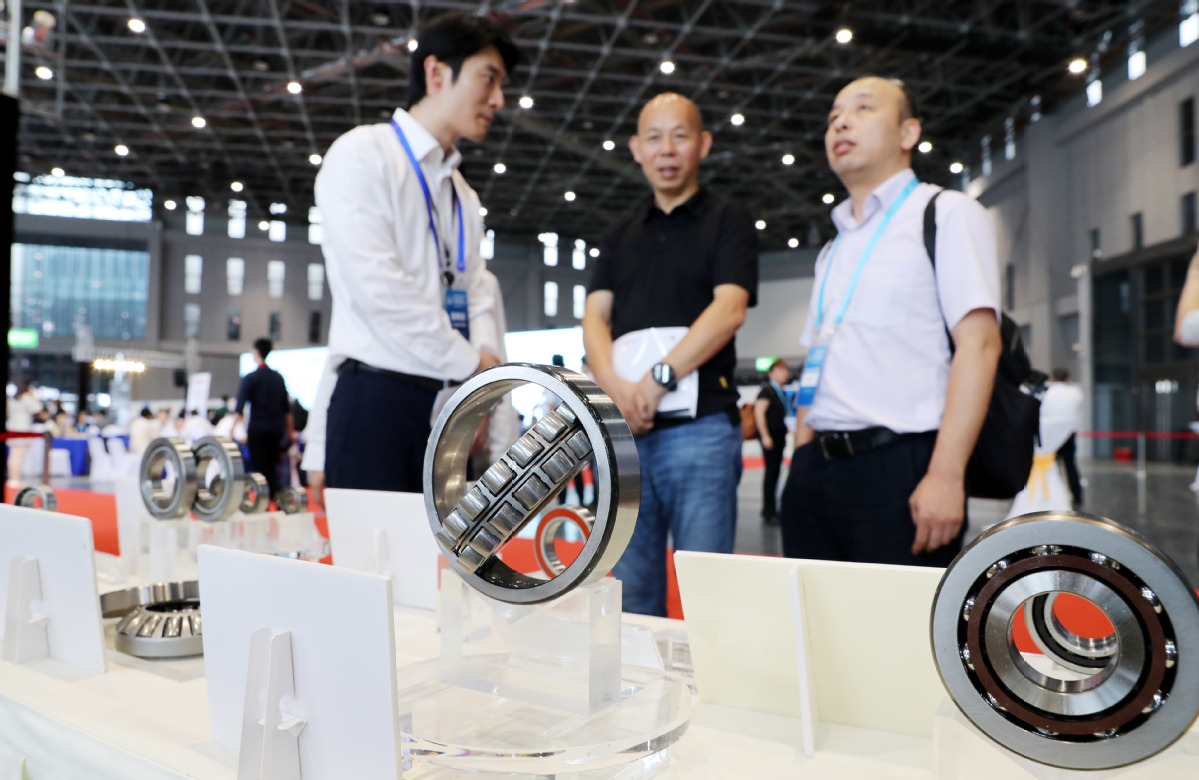 Eight of the world's top 10 machine tool companies set to take part in expo
Exhibitors and buyers are showing great interest in the high-end and intelligent equipment scheduled to be shown at the China International Import Expo in Shanghai in early November.
During a matchmaking meeting for exhibitors and buyers held in Shanghai on Wednesday, Zhong Xiaomin, deputy director of the China International Import Expo Bureau, said that the highend and intelligent equipment exhibition area has become the focus of attention.
China National Machine Tool Corp is responsible for soliciting exhibitors for the high-end and intelligent equipment show area. Liang Feng, the corporation's president, said during the meeting on Wednesday that the total exhibition area for such equipment would cover 33,000 square meters, accommodating more than 160 overseas companies. Eight of the world's top 10 machine tool companies, as well as all the world's top five cutter manufacturers, will take part in the first CIIE.
Meanwhile, at least 10 companies will debut their latest products or technologies at the CIIE, said Liang.
According to Wang Qiang, chairman of Donghao Lansheng, said that this year's high-end and intelligent equipment area will focus on four major sectors-aerospace engineering, integrated circuits, industrial automation and robotics.
As the equipment might be relatively expensive, with the cost of some surpassing 10 million yuan ($1.5 million), it is crucial to conduct a matchmaking meeting in advance to realize transactions during the CIIE, said Wang.
A total of 81 registered exhibitors and 269 buyers attended the meeting on Wednesday. Leading Japanese manufacturing company Nachi-Fujikoshi Corp, which was the first to sign up for this year's CIIE, will showcase its most advanced small and medium-sized robots during the show, said Liu Xiaobing, director of the robotics business department at Nachi Shanghai.
"The Chinese robotics market was so heated last year that we had to use part of our production capability in Japan for the Chinese market. As the market is further consolidating, we will make the products more efficient and tailor-made for Chinese clients' demand," he said.
Waldrich Coburg from Germany will showcase the largest piece of exhibition at this year's CIIE. Its 200-metric-ton planer type milling machine, with a price tag of 2.6 million euros ($3 million), can process all kinds of sophisticated parts used in automobiles and machines.
Zhong Mei Zhou Ji Investment (Hong Kong), the distributor of Leonardo helicopters made in Italy, will showcase three models of helicopters at the CIIE.