Chinese music student with cello booted from AA flight
Share - WeChat A Chinese music student was booted off a flight of American Airlines (AA) on Thursday as the crew members said her cello was too big - even though she had just taken it on another AA flight and bought seats for it both ways, NBC Chicago reports.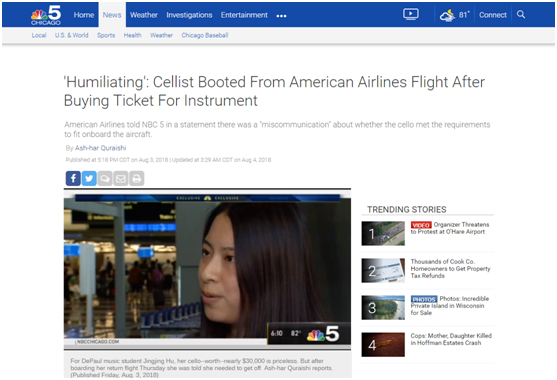 "When I flew from Chicago to Miami, I didn't have any trouble with that," said Hu Jingjing, a student at DePaul University School of Music in Chicago. Hu followed federal regulations, obtaining a round-trip seat for the $30,000 instrument and strapping it in with a seatbelt extender, per CBS Chicago.
But as the return flight boarded Thursday, a flight attendant came up and said the 737 was too small for her strapped-in cello. Hu deplaned and asked to see the relevant regulations, which said "bass violins/fiddles" aren't allowed on 737's.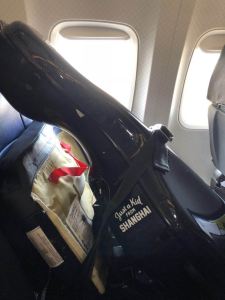 Hu said her instrument is a cello, but no matter, she was forbidden from taking upcoming 737 flights and given an overnight room at a Holiday Inn. She returned home the next day flying with a 767 flight
Jay Tang, Hu's husband explained the incident in a Facebook post, where he revealed that when his wife was leaving the flight, the pilot claimed that he was hit with the women's cello which caused him to bleed, even though there was no evidence of blood or injury.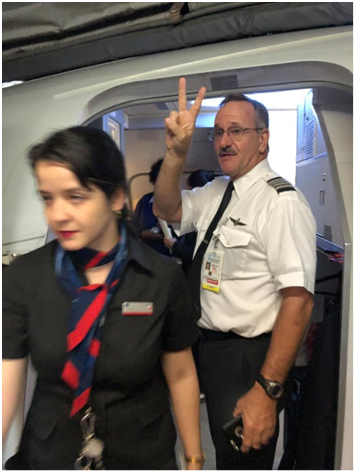 "My wife then took a picture of him and he was doing the victory sign to her and said 'this is why we need to get her out," Tang wrote.
As she got off the plane, Hu's friend, who remained on the plane, told the couple that two other passengers took her and her cello's seats.
Three police officers were called and explained to Hu that she either needed to book first or business class flights with her own money or she would not be able to fly home with American Airlines due to Federal Aviation Administration regulations.
Tang called the experience "humiliating." "So basically you either have to be rich to purchase the tickets, or just settle in Miami. I don't know how are musicians supposed to travel to comply with those 'regulations'. But clearly AA is just playing around with customers," Tang said.
Social media users voiced their support to the couple and blamed the airlines:




According to Airlines for America, here are the baggage policies for traveling with musical instruments on different airlines:
American Airlines apologized in a statement and blamed the matter on a "miscommunication."
This is not the first time American Airlines has booted a musician off a flight. Last year, a similar experience happened to John Kaboff, who was flying from Ronald Reagan Washington National Airport to Chicago O'Hare International Airport with his cello. He was kicked off the plane because the crew considered the instrument a flight risk.