Apiarist reveals sweet secret of success
Share - WeChat Beekeeper and wife toil among lavender fields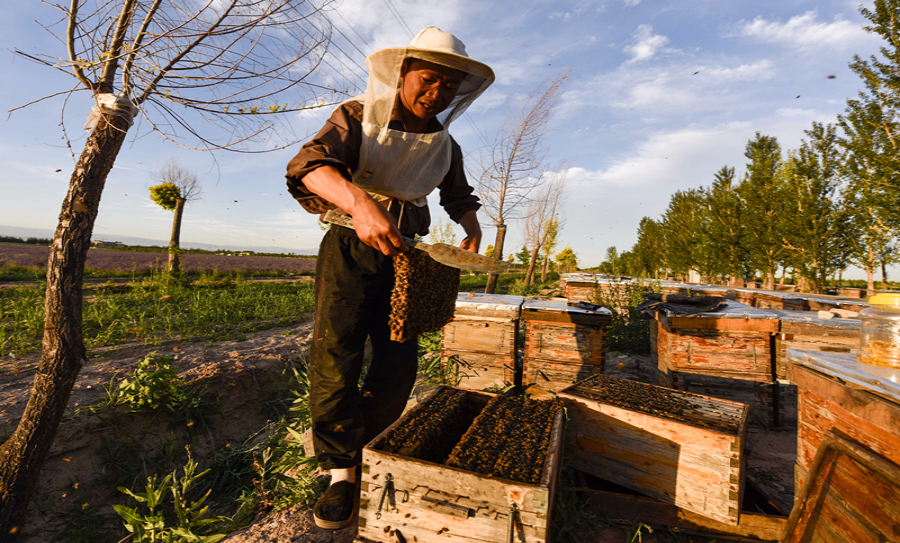 Hundreds of beehives line a road beside a lavender field in the Ili River valley in northwestern China's Xinjiang Uygur autonomous region. It's harvest season for lavender, and the valley is filled with the sweet smell of success.
It's still dark at 8 am and the bees, which use the sun to navigate, have not yet begun their daily toil. But Zhou Xiaotong and his wife, Zhou Heying, have been working for three hours, and they won't go home until their bees return to their hives at 11 pm.
Lavender has been grown in the valley since the 1960s. Today, 90 percent of China's lavender fields are in Ili. Only Provence in France and Japan's Furano have more lavender fields.
The purple flower blooms from May to July. At the height of the flowering season, Zhou's bees can produce 5 metric tons of lavender honey that he can sell for 300 yuan ($45) a kilogram, three times the price of ordinary honey.