IPO of Pinduoduo mints new billionaire
Share - WeChat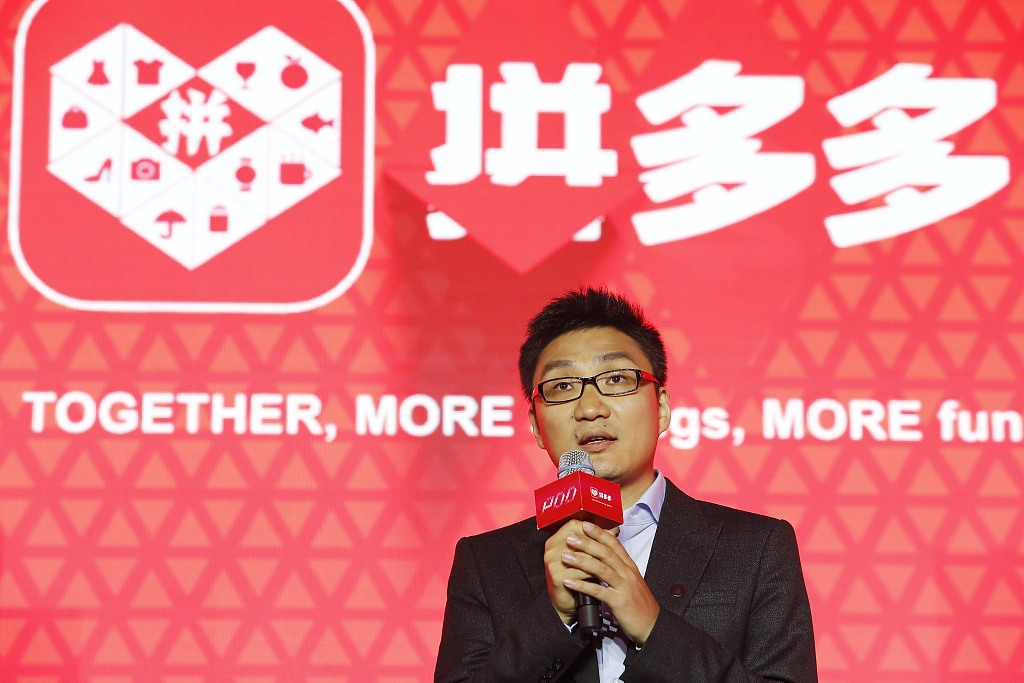 Huang Zheng, founder and CEO of Chinese online group discounter Pinduoduo, has entered the ranks of world's billionaires with a fortune of $13.8 billion, as the first trading day of his company on the Nasdaq Stock Market soared more than 40 percent to close at $26.7 per share.
Pinduoduo said earlier Thursday that its flotation was oversubscribed 20-fold by investors, including Fidelity Investments and the sovereign fund of Abu Dhabi. But the company nailed down its offering price at the highest end of the indicative price spectrum — $19 per share, which would translate into $24 billion in total market cap.
Financial news outlet Caixin citing a source familiar with the matter said Pinduoduo could raise the ceiling on the share price up 20 percent to $22.8 for each American depositary share, given the large oversubscription, but Huang Zheng insisted on pricing at $19 per share.
Huang said in an interview with tech news portal All Weather TMT that Pinduoduo regarded the pricing as a good opportunity to present the company's values, and one of them is not taking advantage of others even if there is a chance.
He said he was not surprised by the eagerness of the investors, as rational investors in the US tend to look at the bigger picture. And he believed Pinduoduo has a huge potential based on the existing volume sustained by its business model.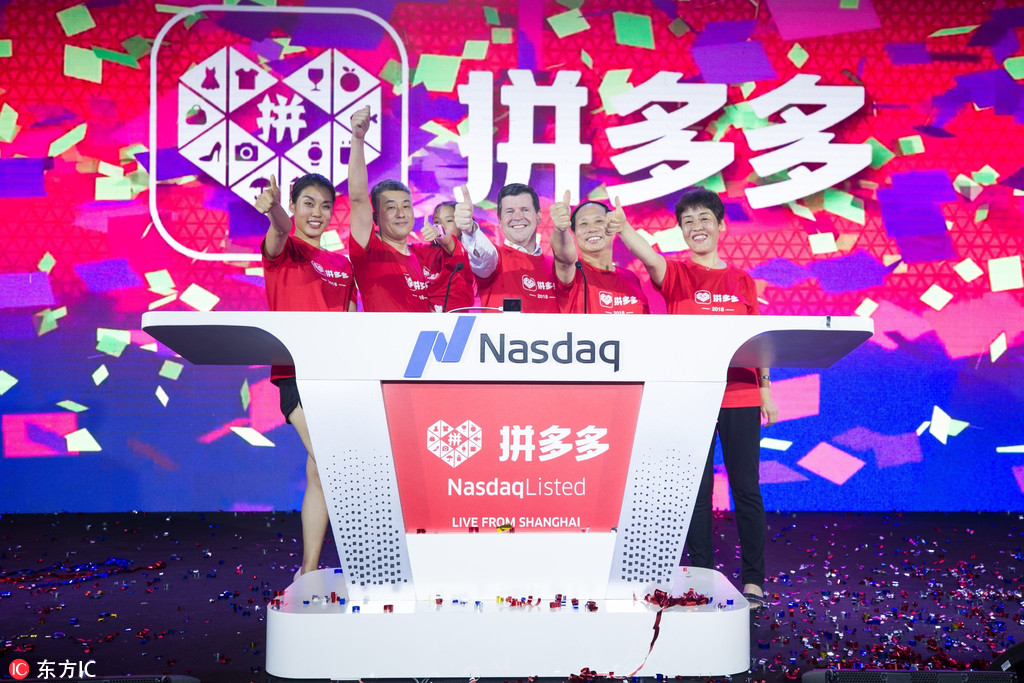 Founded in 2015, the Shanghai-based startup operates with a combination of social network and group shopping. A price difference between a separate purchase and group buying attracts consumers to recruit friends via sharing a linking on social platforms to buy together at a discounted price.
Pinduoduo has accumulated 343.6 million active buyers in the 12-month period ending June 30, with 262.1 billion yuan ($38.55 billion) in gross merchandise volume. Second-quarter financial data released in the prospectus showed monthly active users on average reached 195 million, up 17 percent from the first quarter.
Despite that its revenues stayed on a growth track from 504.9 million yuan in 2016 to 1,744.1 million yuan in 2017, yet net loss continued, with 201.0 million yuan in the three months this year, compared to 207.7 million yuan in the same period last year.
Meanwhile, Pinduoduo bet heavy on marketing in its attempts to expand its user base. In 2017, its sales and marketing expenses surged nearly 8 times to 1.34 billion yuan. And Huang told All Weather TMT that brand advertising would help improve people's impression on credibility of Pinduoduo.
Huang said there was no competition with Taobao, one of China's leading e-commerce marketplaces, because the two platforms target different users.
Alibaba launched a new platform called Taobao Tejia, or Taobao Special Price Edition, and JD has introduced group shopping. Both let users make bulk purchases of cheap products in a way similar to Pinduoduo.