Cruise operators on course for golden age
Share - WeChat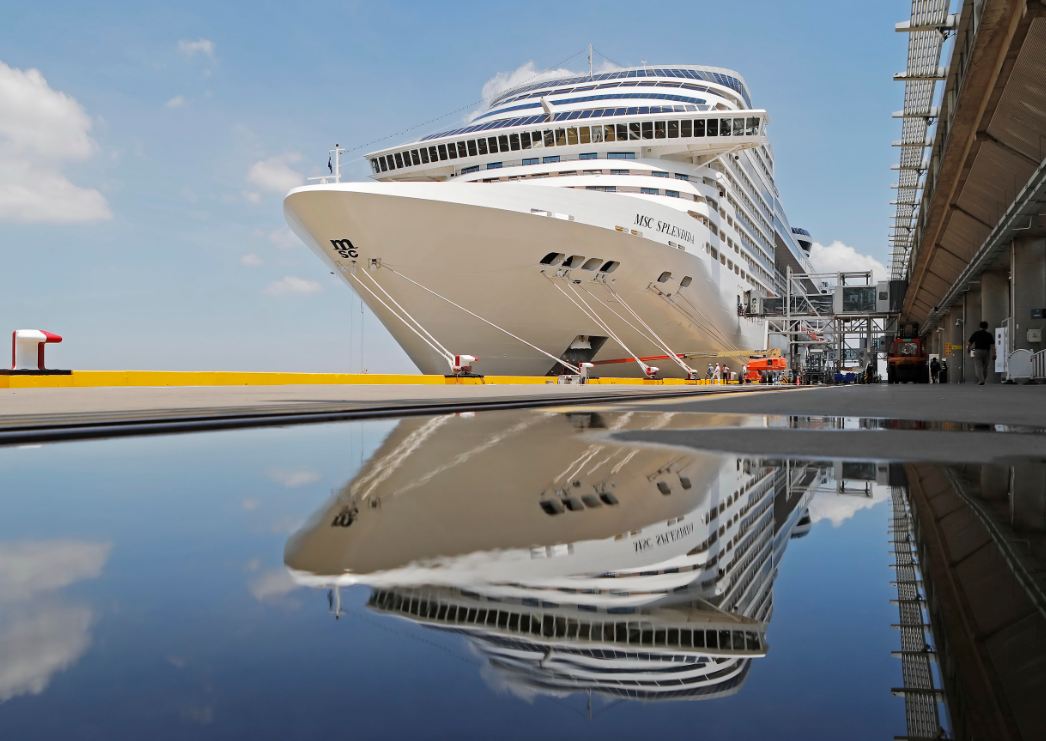 China's cruise market, the world's fastest growing, is undergoing a capacity adjustment, which is hoped will guide it back onto the right course and benefit both operators and consumers, said industry experts.
As the cruise travel market enters its peak season, vessels operating out of domestic ports are decreasing. According to the voyage plans published by major cruise brands, the number of such vessels in operation in China this year is 11, down 38 percent from 18 last year, China Transportation News Network reported.
"In past years, the Chinese cruise market saw a rapid increase with the annual growth rate reaching 40 percent. However, we have witnessed an obvious slowdown since last year, when the growth rate was less than 20 percent for the first time," said Cherry Wang, vice-president and general manager of Princess Cruises China.
Since entering the China market in 2014, Princess Cruises has accommodated nearly 700,000 Chinese passengers and expanded to three ports - Shanghai, Tianjin, and Xiamen in Fujian province - in three years. "The Chinese cruise market saw soaring growth of similar products by almost all global cruise operators trying to expand their business here, and in order to compete with each other, ticket prices nose-dived from 20 percent higher than sophisticated markets such as Europe and the United States, to between 30 percent and 40 percent lower," said Cheng Juehao, deputy professor at Shanghai Maritime University and deputy head of the Shanghai International Shipping Institute Cruise Economy Research Center.
As a result, operators are finding it difficult to remain profitable, and customer experience is being sacrificed due to low expenditure.
"Cruise travel during the summer holiday has always been popular, and to date, we have already seen more than 50 percent growth in reservations compared with the annual average," said Liu Xiaolyu, head of the cruise division at Ctrip, China's biggest online travel agency.
According to Liu, there is rising demand for tailor-made itineraries, as people are willing to pay more for an enriched experience.
"For example, the number of customers willing to pay extra money for shore excursions has tripled this year," she said.
Whilst its counterparts are cutting their China deployment, Costa is doing the opposite with plans to introduce two tailor-made ships in 2019 and 2020 to the China market, according to Mario Zanetti, president of Costa Group Asia. The brand introduced cruising to China in 2006, and it currently takes up 26 percent of China's cruise market.
"We have seen a great increase in the Chinese fly cruise market. For instance, the number of Chinese passengers who cruised with us to Alaska, Northern Europe and Southeast Asia increased rapidly in the first half of this year," Wang said.
Wang believes the Chinese fly cruise market offers great potential. Chinese travelers are demanding more from their international luxury cruise experiences, and the number of those who chose fly cruise itineraries increased rapidly last year.
Since launching its fly cruise to China in 2016, Cunard has discovered strong demand from highend cruise passengers, most of whom are aged above 50 and live in Shanghai, Beijing, Guangzhou and Shenzhen in Guangdong province and Chengdu in Sichuan province, the luxury cruise line said in an email response.
Cheng said the recent market adjustment will benefit both cruise operators and cruise passengers. "Operators will only be able to offer customers quality products and stay profitable if traveling costs return to those of 2012 and 2013. This is best for the industry."
China's cruise market handled a total of 4.96 million passenger trips last year, and is expected to grow to 5.7 million passenger trips this year, according to the China Cruise & Yacht Industry Association.
Since the launch of its first domestic cruise port in 2006, to date, China has created eight international cruise ports in Shanghai, Tianjin, Xiamen, Sanya in Hainan province, Qingdao in Shandong province, Zhoushan in Zhejiang province and Shenzhen.
Passenger trips will surpass 20 million by 2030, creating a cruise industry with a market value of about 2 trillion yuan ($295 billion), Hou Yunchun, former deputy director of Development Research Center under the State Council, was quoted as saying by Economic Daily.