Steps put new spring in economy
Share - WeChat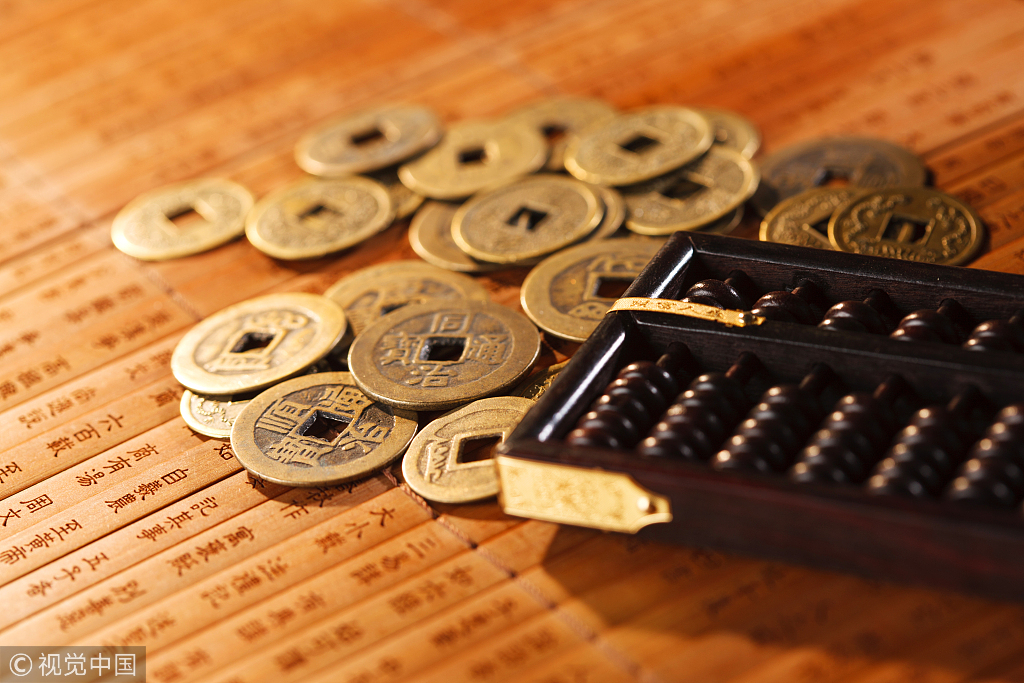 China has launched a series of measures to boost its economy and the high-quality economic development helps to reduce hidden-debt risks of local governments, People's Daily reported.
China enjoys a stable economy and a sound fiscal revenue. According to the Ministry of Finance, the national general public budget revenue climbed to 10.43 trillion yuan ($1.56 trillion), a 10.6 percent year-on-year increase in the first half this year. Among the growth, the tax revenue increased 14.4 percent year-on-year to 9.16 trillion yuan while the non-tax revenue declined to 1.27 trillion yuan, down 10.8 percent compared with a year earlier.
Driven by prosperous business and service industries as well as the rising price of some products, the value-added tax on industrial and commercial enterprises and the business tax replaced by value-added tax rose by 15.5 percent and 18.3 percent respectively, which together contributed to an increase of 5.1 percentage points for the national fiscal revenue. At the same time, corporate income tax increased by 12.8 percent year-on-year due to continuous improvement of corporate profits.
In the first half of this year, the national tax revenue accounted for 87.8 percent of the general public budget revenue, up 4.1 percentage points compared with last year. Non-tax revenue declined 10.8 percent year-on-year after various measures to reduce costs and the regulation for non-tax revenues, showing a positive performance in both growing rate and the quality of fiscal revenue.
"The economy continues to be sound and stable in the first half of this year, laying a solid foundation for the rapid growth of fiscal revenue. At the same time, the active fiscal policy has also effectively promoted the healthy development for the economy and society," said Bai Jingming, vice-president of the Chinese Academy of Fiscal Sciences.
In recent years, China has made progress in the reduction of tax and fees charged to businesses. It continues to bring order to various charges and more than 3 trillion yuan was reduced for companies in the past 5 years, including a totaled 2.1 trillion yuan of reduced tax by replacing business tax with value-added tax and relevant tax incentives for small and micro enterprises.
Since May 1 this year, the value-added tax rate of manufacturing and other industries dropped from 17 percent to 16 percent, and the rate in transportation, construction, basic telecommunications services and agricultural products decreased from 11 percent to 10 percent.
In addition, China set standards for small-scale VAT taxpayers and refunded excess VAT paid for enterprises in some industries at the end of the tax payment period. These measures were expected to reduce tax revenue by over 400 billion yuan, People's Daily reported.
The steady growth of fiscal revenue will provide strong support for increasing financial input, ensure the well-being of the people and improve their lives.
In the first six months, China has set up a special fund of 176 billion yuan for poverty reduction, a year-on-year increase of 39.7 percent. It also spent 262.7 billion yuan in energy conservation and environmental protection, up 16.3 percent year-on-year.
Meanwhile, China stepped up its effort to correct irregularities on local debt issues including the overuse of public-private partnerships (PPP) for financing to avoid the hidden-debt risks of local governments. As of the end of April, nearly 1,700 PPP projects have been cleared, involving an investment of 1.8 trillion yuan and more than 2,000 projects worth an investment of 3.1 trillion yuan were called for rectification.