China's largest self-service bookstore opens in Shenzhen
Share - WeChat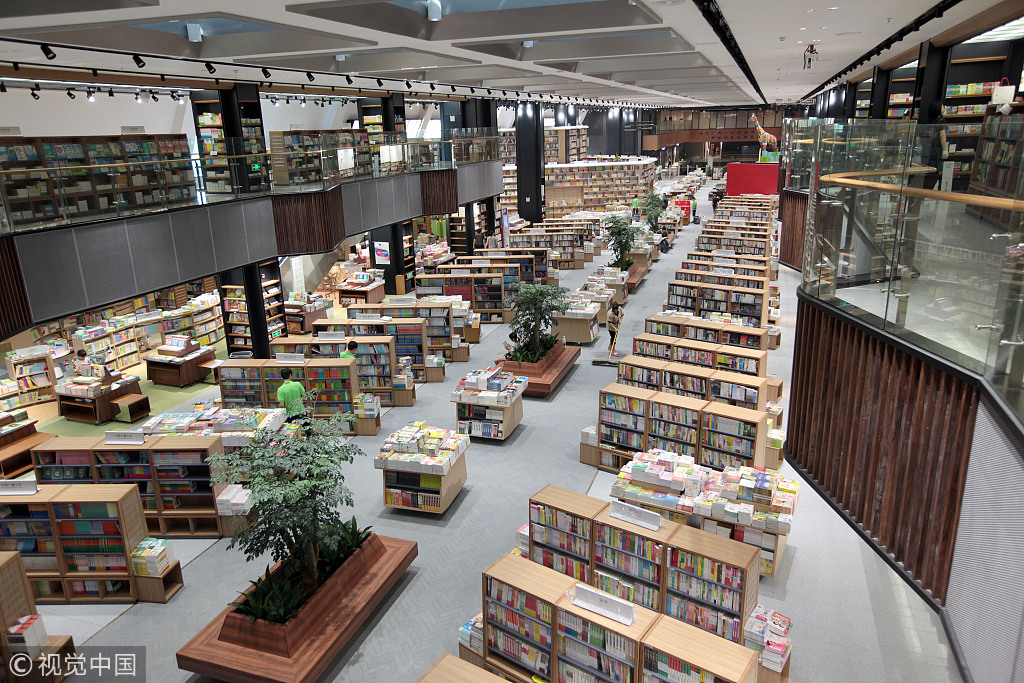 Self-service bookstore, facial recognition, and mobile payment became a reality in Longgangcheng branch of Shenzhen Bookmall after the mall concluded its trial operation and opened officially on July 18, 2018, Southern Metropolis Daily reported.
As the first high-end intelligent book mall in Shenzhen, the Longgangcheng branch is spread over 7 floors, covering 35,800 square meters of reading area.
The "Abu e self-service store" remains the most eye-catching book store in the mall. Located on the first floor, it is not only the first self-service bookstore in Shenzhen, but also the largest one nationwide.
The intelligent system of the store enables customers to enter the store via scanning a QR code, and locate books through intelligent identification technology based on Internet of Things.
The system can also provide book information at the checkouts counter, and customers can pay the bill through mobile payment apps such as Tencent's WeChat and Alibaba's Alipay.
The self-service bookstore also has smart advertizing box, smart water bar, access control identification system, as well as commodity display and management system to better serve the readers.