Kenyans study high-speed train service in China
Share - WeChat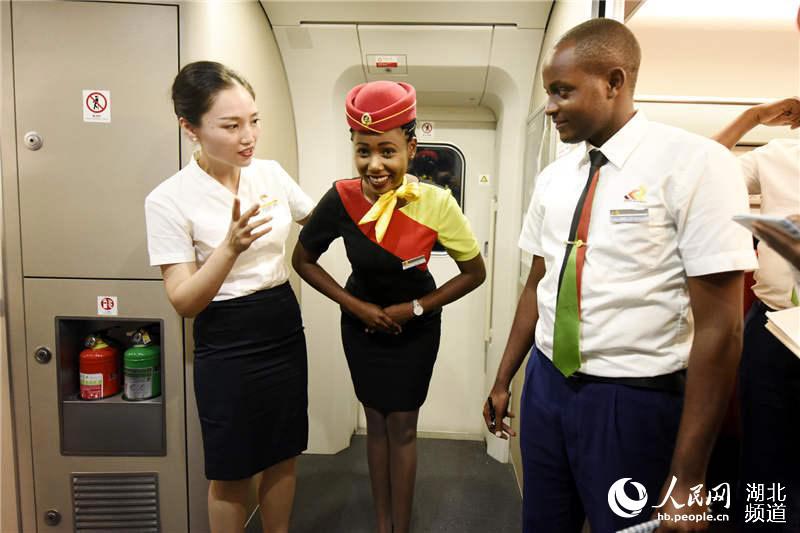 Four train attendants from the Mombasa-Nairobi SGR Operation Co took an educational ride on China's G555 high-speed train, which runs from Beijing to Wuhan.
They had been sent by their company to study from their Chinese counterparts, with the aim of improving service on Kenya's standard gauge railway (SGR).
They immersed themselves in the operations, service languages and ceremonial standards of their Chinese counterparts.
"In my country, more and more people are taking trains. We wish that in the future we could also run high-speed trains in Kenya," said Eric, one of the attendants.
The three-day training course, which started on Monday, also included a visit to a training base in Wuhan, where there are simulated cabins.
"We cherish this opportunity. China is a state of ceremonies, and we will take the skills acquired here back to Kenya so that my fellow Kenyans would also have a taste of the ceremonial beauties of China," said Sharon.
The author is a freelancer for China Daily Africa Weekly