Joint police patrol between China, Croatia launched in Dubrovnik
Share - WeChat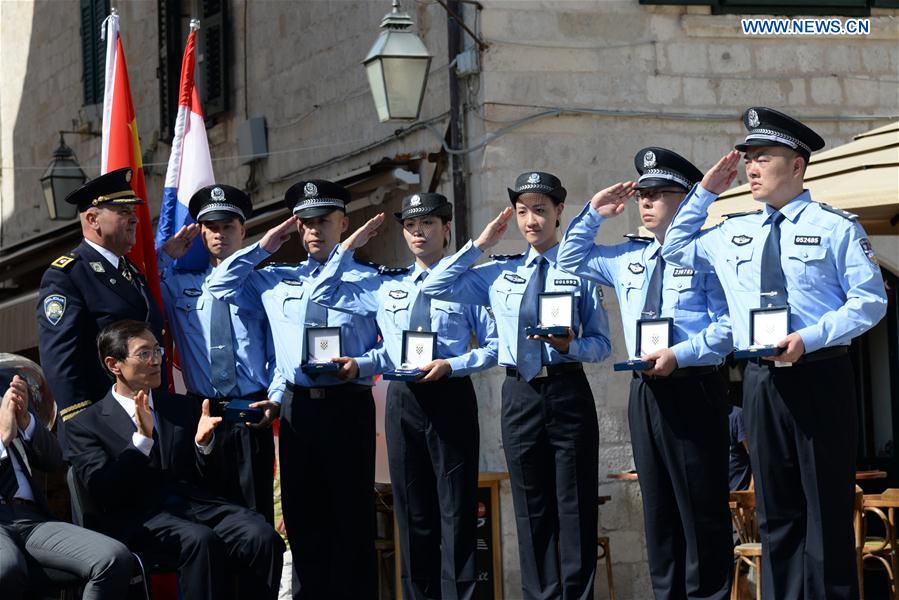 DUBROVNIK - Six uniformed Chinese police officers started joint patrol with their Croatian counterparts here on Sunday.
It is the first ever joint patrol between China and Croatia during tourist season, aiming to help deal with Chinese tourists-related issues.
Six Chinese police officers -- four policemen and two policewomen -- will be patrolling in popular tourist spots of Dubrovnik, Zagreb and Plitvice Lakes National Park with their local colleagues for a month.
Speaking at the launching ceremony, Chinese Ambassador to Croatia Hu Zhaoming said the joint patrol had come during one of the best periods of bilateral relations, mentioning last year's celebration of the 25th anniversary of diplomatic ties and the successful bid for the Peljesac Bridge by a Chinese consortium earlier this year as significant events for both countries.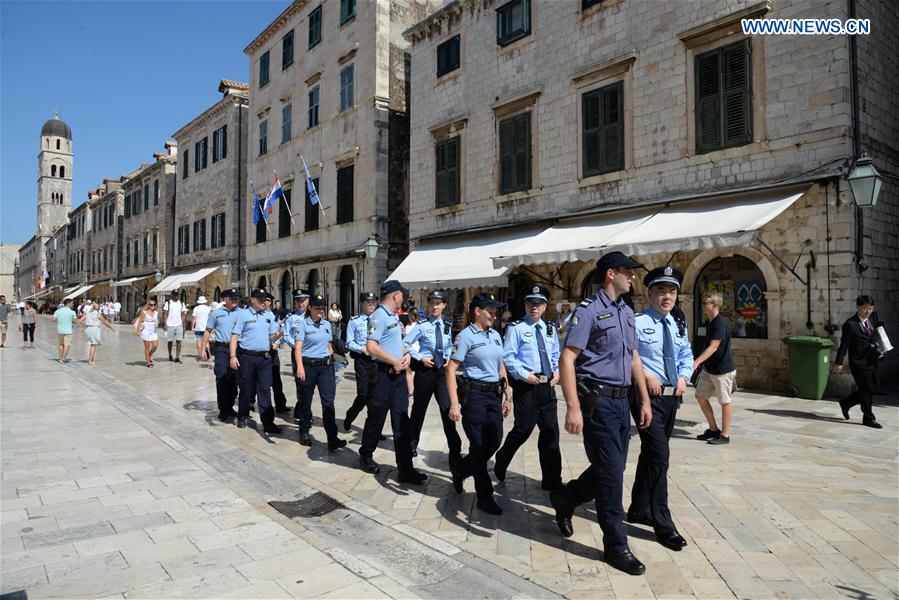 Croatia will host next year's summit of China and Central and Eastern European countries, which, according to the Ambassador, is a sign that the political trust between China and Croatia has reached a "new height".
Croatia's Deputy General Police Director Zelijko Prsa, who was also present at the ceremony, told Xinhua that in order to ensure the safety of global tourists during the peak season, Croatia had made similar joint patrol arrangement with police from 18 countries including China.
"This is the first time that we have six Chinese officers who will be positioned at the places most visited by Chinese tourists ... We expect that the cooperation will continue in the following years, and Chinese colleagues will contribute to a better tourist season," he said.
According to the Croatian Bureau of Statistics, Croatia's tourism industry continued robust growth in 2017, achieving about 18 million tourist arrivals and nearly 100 million overnight stays.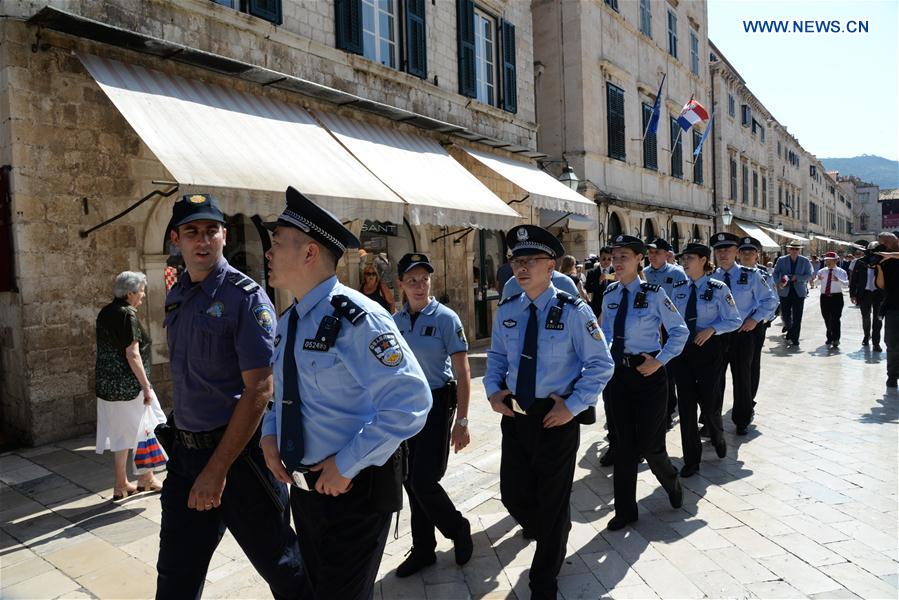 Republic of Korea, China and Japan were the top-three origin countries of Asian tourists. Over 160,000 tourists from the Chinese mainland visited Croatia in 2017, a nearly 60-percent increase from previous year.
Frano Matusic, State Secretary from Croatia's Tourism Ministry, said that his ministry would pay special attention to the simplification of visa procedures in cooperation with the Foreign Ministry in order to attract more Chinese tourists.
The police officers started their first joint patrol on Stradun, the main street of Dubrovnik's Old Town, right after the launching ceremony, grabbing attention of global tourists who had come to visit the "King's Landing" in popular TV series Game of Thrones.
Su Yonghui, a tourist from North China's Tianjin city, told Xinhua that she thought some people could be doing "cosplay" when she encountered uniformed Chinese police officers.
"Suddenly I felt like I'm safe at home. I felt like being protected," said Su.