Beijing amusement park kicks off summer carnival
Share - WeChat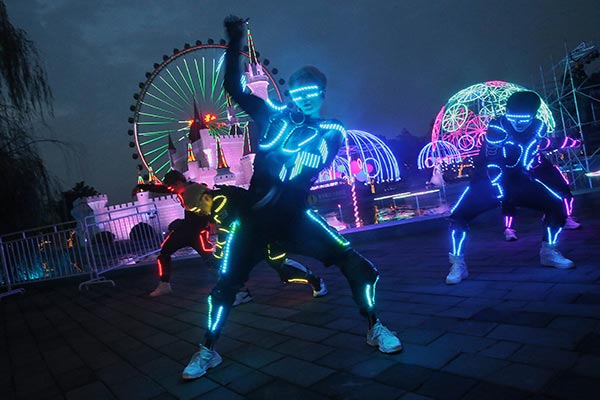 Shijingshan Amusement Park in western Beijing launched its summer carnival on July 13.
A light show, float parades, a beer festival and gourmet food will all feature at the park until August 31 in a bid to spice up visitors' summer experience.
The park has developed more than 20 sets of light-based images, resembling mermaids, forests and ferris wheels, while there will also be cosplay, street dance, guitar music, clowns and cartoon figures to entertain and enthrall.
Several ticket tiers are available to visitors, including optional or whole package tickets as well as parent-child tickets.
Shijingshan park has long been a popular venue in the capital and offers more than 50 thrilling amusement programs.