Chongqing a key trade hub between Europe and Southeast Asia
Share - WeChat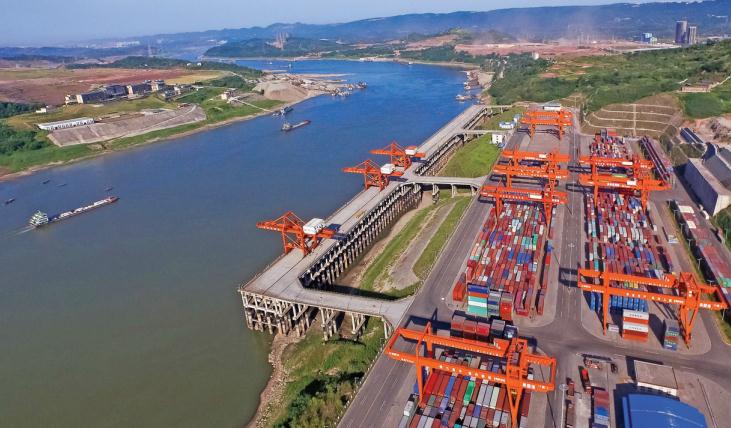 A new dimension to the burgeoning trade between China and Europe is the huge volume of goods now being carried overland through Central Asia to the western area of the world's second-largest economy.
The rail link between Chongqing and Duisburg, Germany, which opened in 2015 and can carry goods along the 11,179-kilometer route in 13 days at its fastest, is now a vital artery of China's Belt and Road Initiative.
Greater trade and economic cooperation between Europe and China is therefore key to Premier Li Keqiang's six-day visit to Bulgaria and Germany, which began on July 5.
In Sofia, Bulgaria, he attended the seventh leaders meeting of China and the countries of Central and Eastern Europe, known as the 16+1.
Trade between the world's second-largest economy and CEE countries increased by 15.9 percent last year to $68 billion, according to China's Ministry of Commerce.
In Berlin, Premier Li and German Chancellor Angela Merkel will co-chair the fifth China-Germany intergovernment consultation.
Trade with Germany, which is China's biggest European economic partner, increased by 11 percent last year to $168 billion.
At the epicenter of some of this increased trade with Europe is Chongqing, the municipality in Southwest China with a population of more than 30 million.
Once seen as being at the wrong end of the mighty Yangtze River, which links the city with Shanghai, it is developing into one of China's most important trade hubs, which is having a regenerative effect on the country's entire western region. In 2017, Chongqing's GDP grew at 9.3 percent, significantly higher than the 6.9 percent nationally.