Super! Martial arts comedy a big hit
Share - WeChat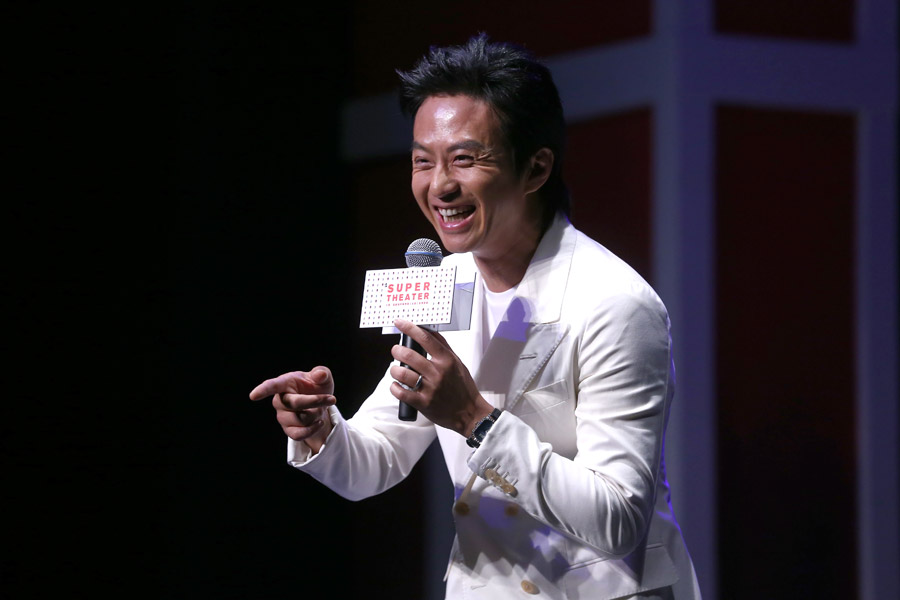 The opening show for the new Super Theater founded by Deng Chao and Yu Baimei in Gu'an, Hebei province was a martial arts comedy, entitled Tai Chi.
The show was staged in Gu'an and Beijing from June 28 to July 1 and July 6 to 8, respectively, and the comedy is scheduled to return to the capital in September.
The story begins with four students sharing their dreams in a classroom. One of them, named Tai Ji, dreams of becoming a tai chi master. So, he learns tai chi but doesn't understand its spirit until he faces bullying from a classmate.
Chinese kung fu star Wu Jing initiated the idea of the play along with scriptwriter Yu.
Wu, 44, who was born in Beijing and received professional martial arts training as a child, made his film debut in the Hong Kong martial arts film Taichi Boxer in 1996, which was directed by Hong Kong martial arts choreographer and director Yuen Woo-ping.
Speaking about the play, Wu, who is also the director of the hit franchise Wolf Warrior, says: "I started by playing a tai chi master in that film, but I always wanted to direct a film about tai chi.
"Tai chi is an important part of Chinese martial arts culture. It has a long history and is based on the Chinese philosophy of yin and yang. So, by telling a story of tai chi, young people get a better understanding of the ancient art."