Hedge-fund firm Bridgewater to launch private securities in China
Share - WeChat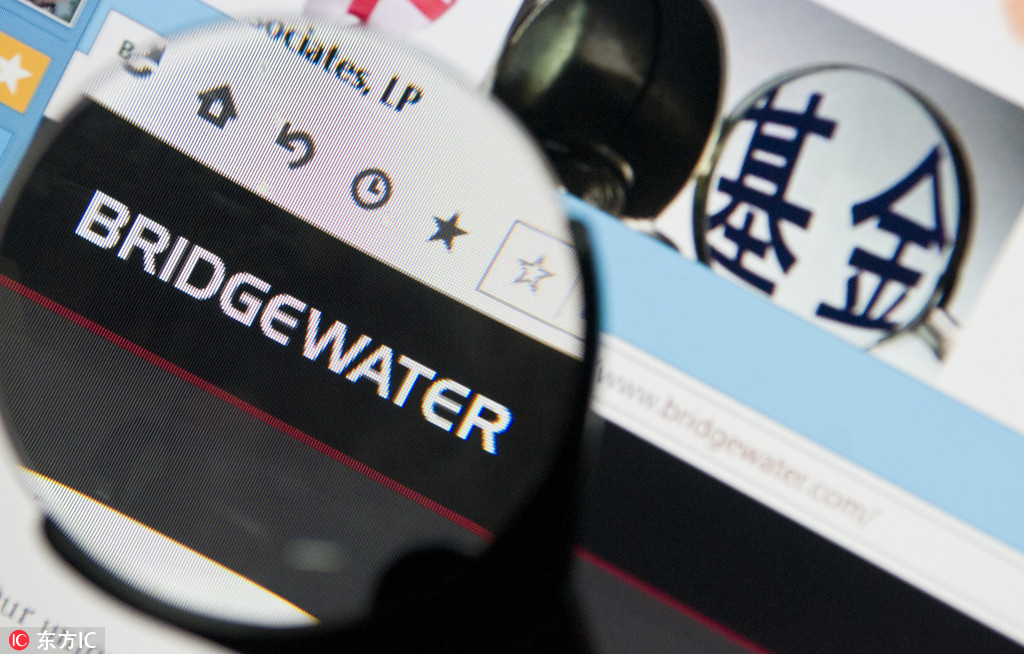 Bridgewater (China) Investment Management Co Ltd, a Shanghai-based subsidiary of the world's largest hedge-fund firm Bridgewater Associates, received a Private Securities Investment Fund Manager (PFM) license from the Asset Management Association of China on June 29, according to a report by 21st Century Business Herald.
On the same day, the PFM license was also granted to British investment management firm Winton Group.
Both of the firms are expected to launch their first private securities products for qualified institutional and high-net-worth individual investors in China after six months.
The inclusion of Bridgewater takes the number of foreign asset management institutions that have won approvals to raise funds and sell assets in China to 13. And eight of them have already issued private securities in the Chinese market.
The external challenges such as trade friction between US and China have not stopped large global hedge funds' pace of entering China.
"With the increasing wealth of Chinese residents, more and more overseas hedge funds have begun to raise funds from institutional investors and rich people in China in order to offset the impact of the slowdown in European and American markets," Rich Herman, managing director of asset allocation at investment company BB&T, told 21st Century Business Herald.
Herman said China's economic transformation and steady growth trend, coupled with the two-way fluctuation of yuan's exchange rate, let those companies see new investment opportunities.
"Most large funds keep an optimistic attitude toward China's economic growth and they have increased the asset allocation of RMB," Herman said.
On June 6, Bridgewater, the world's largest hedge-fund that manages about $160 billion, shocked the global financial market with its comment - "We are bearish on almost all financial assets".
Greg Jensen, Bridgewater's co-chief investment officer, said "We are bearish on financial assets as the US economy progresses toward the late cycle, liquidity has been removed, and the markets are pricing in a continuation of recent conditions despite the changing backdrop."
A person who is familiar with Bridgewater's investment operation told 21st Century Business Herald the company's bearish attitude toward American securities would not influence its optimism on investment opportunities in emerging markets such as China.
Expanding its investment business in Chinese market has been Bridgewater's high priority, the report said.
In March 2016, the company established its subsidiary in China Pilot Free Trade Zone in Shanghai with a registered capital of 50 million yuan ($7.5 million). And last September, Bridgewater unveiled its plans to create an onshore, all-Chinese version of its All Weather risk-parity strategy for investors in China and applied for the PFM license.
Herman said the approval of Bridgewater's private securities business in China will bring a "role model effect" to other large global funds' business expansion in China.