Amazon to launch second cashierless store in Seattle
Share - WeChat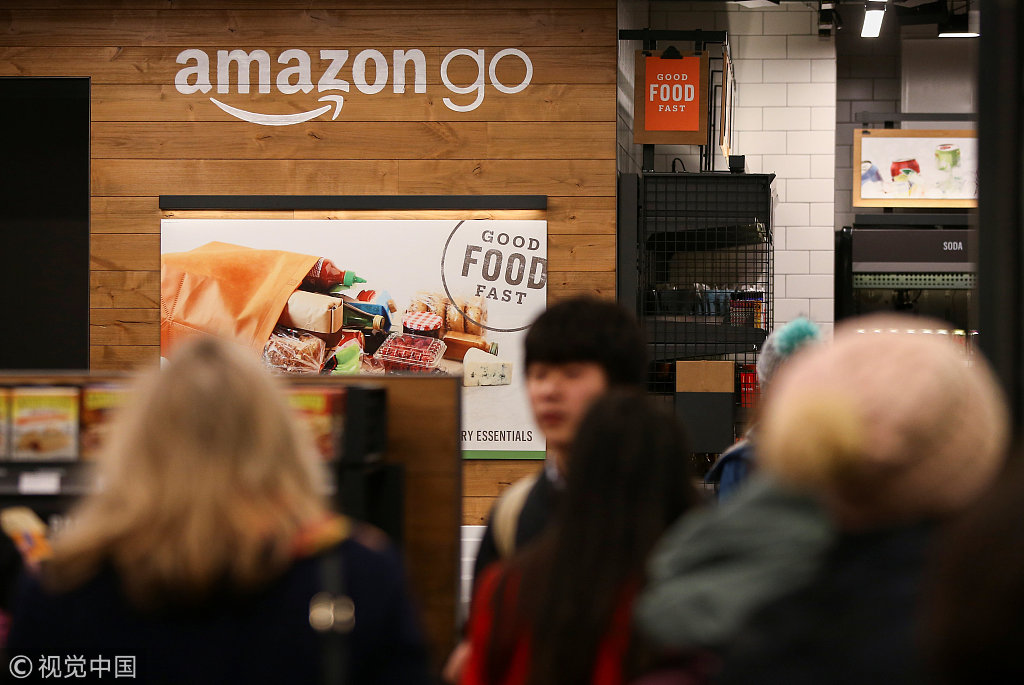 SAN FRANCISCO - US e-commerce giant Amazon is going to open the second cashierless store later this year in downtown Seattle, the US state of Washington on the west coast.
"We are excited to bring Amazon Go to 920 Fifth Ave. in Seattle. The store will open in fall 2018," Amazon said in a statement Tuesday.
The Amazon announcement came in less than six months after the top US online retailer debuted its first Amazon Go checkout-free convenience store in January this year.
Amazon launched its first Amazon Go shop to put into practice what it called the hi-tech concept of "Just Walk Out" shopping, where customers were required to scan their smartphone-installed app before entering the shop.
Then the customers could pick up their favorite items and put them in a virtual cart while cameras and sensors installed above their heads inside the shop tracked their movement. After they finished shopping, they were charged automatically via their accounts in the Amazon app upon their departure at the entry-exit scanning gate.
Media reports said the second store will be located in the new Madison Centre office tower at the corner of Fifth Avenue and Marion Street in Seattle, hometown of Amazon, about 1.6 kilometers away from the first Amazon Go store.
The Seattle e-commerce giant has said this spring that it planned to open more similar hi-tech stores in Chicago and San Francisco in an ambitious push to expand its business to physical retail sector.