2018 Experience China in US to kick off in Houston
Share - WeChat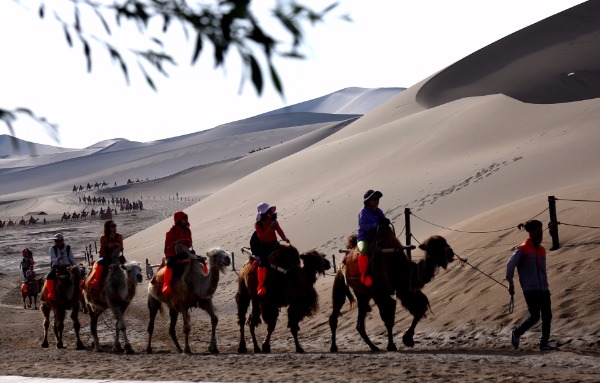 The 2018 Experience China in the United States will kick off Friday in Houston, Texas.
The week-long event will focus on exploring the culture in western China, which has long been a bridge between the West and the East. The renowned Silk Road finds its origin there.
Since ancient times, western China has been home to many ethnic groups. Throughout history, occidental and oriental cultures have collided and converged in the region, forming a mixed culture and diverse art.
The event will showcase Xinjiang Story, a documentary depicting the life of several people from different ethnic groups in western China; Roof of the World, a documentary showing natural harmony on the Qinghai-Tibet Plateau; as well as an exhibition of photos, folk costumes and musical instruments to demonstrate cultural diversity in the region.
The 2018 Experience China in the United States is co-organized by China's State Council Information Office and the Chinese Consulate General in Houston.
Upon completion in Houston, the event will be moved to Miami, Florida.