China, EU can work together to help others
Share - WeChat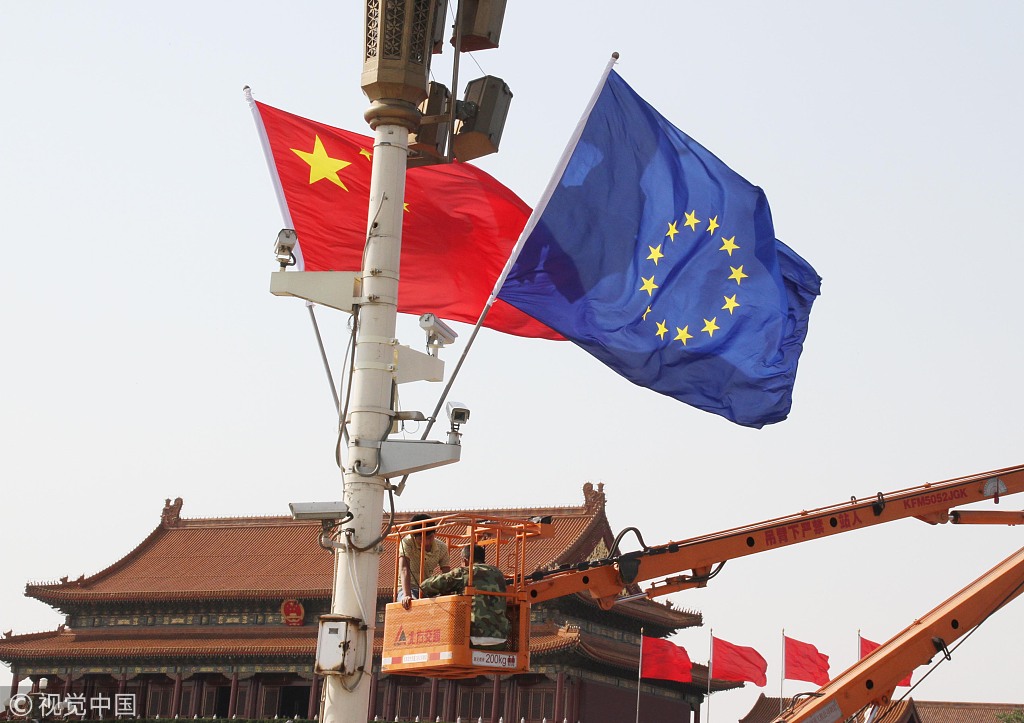 With US President Donald Trump intensifying his attacks on globalization and free trade, the European Union has decided to expand its presence and influence on the global stage by largely increasing its "external action" budget. The European Commission has proposed to increase the external action budget to 123 billion euros ($143.34 billion) for the 2021-27 period compared with 94.5 billion euros for 2014-2020. The 30 percent hike in the "external action" budget is encouraging given the EC's slow growth.
That proposal, however, needs the approval of the European Parliament before it can be implemented.
The EU's efforts are in tandem with China's growing determination to boost international cooperation and development. Even though its per capita GDP is far lower than that of the EU, China set up its own international development and cooperation agency earlier this year in this round of institutional reform.
The two moves across the Eurasian continent come as calming signals at a time when unprecedented isolationism, unilateralism and rivalry between economies are threatening to destroy the established norms, rules and partnerships of the international system. But such actions need to be properly coordinated to maximize the benefits, particularly for those in need across the world.
The EU comprises many of the world's wealthiest economies with a stable political atmosphere. Apart from having huge experience in implementing international development projects, the EU also has the most advanced innovation policy, green and high-tech expertise, welfare and education systems, and social networking.
On the other hand, China's five-year economic and social plans' focus on poverty alleviation, its experiences in urbanization and development, even its firewall to prevent external financial intervention are important lessons for other countries.
China has vowed to eliminate absolute poverty by 2020. During its four decades of reform and opening-up, and gradual transformation from planned to market economy, China has signed dozens of free trade agreements with other countries which have been beneficial to not only China but also the rest of the world.
So, if China and the EU put those achievements on the same page, the list of beneficiaries will be surprisingly longer than imagined.
Of course, China and the EU have a lot of room for improvement when it comes to their "external action" agenda. For example, the EU focuses on selling its own political objectives and values. But political intervention has no place in international development and cooperation, and there are many unsuccessful cases which prove the point.
In contrast, China has no such agenda because it is convinced the people of every country have the right to choose their own development path. External actions, advices and even models can be used as references, but definitely not as preconditions. And political intervention should never be part of any international or cooperation project.
These are some of the areas in which the EU and China can cooperate and hopefully work together in, to make the world a better place. But their cooperation should go beyond the two-way level.
A European Union development institution has reportedly proposed to cooperate with China to spread the latter's experience, so that less-developed countries can learn from it to successfully develop economic and industrial parks and zones.
The proposal is interesting, as it would allow different economies to find out how China achieved unprecedented economic success.
This should give China and EU leaders, who are scheduled to hold their summit soon, some food for thought and prompt them to learn from each other's experiences and then design pilot programs for joint international development and cooperation.
The author is deputy chief of China Daily European Bureau.
Most Viewed in 24 Hours
China Views