AIIB investments top $4.2 billion in 2017: Report
Share - WeChat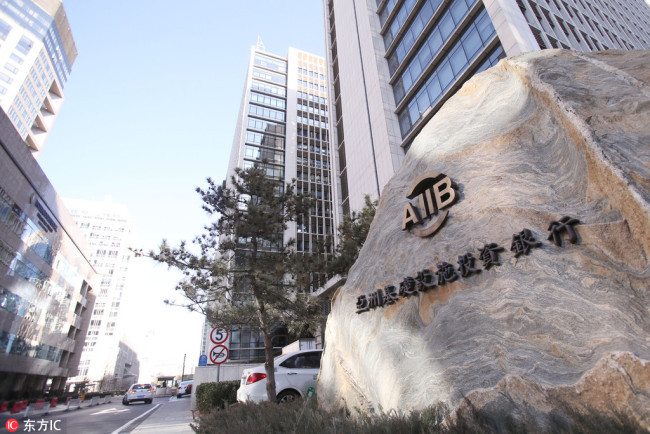 Investments in projects and funds by the Asian Infrastructure Investment Bank (AIIB) surpassed $4.2 billion in 2017.
The figure was a sharp increase from $1.7 billion of investments a year earlier as the bank funded 23 approved projects in sectors including transport, energy and telecommunication, up from 8 projects in 2016.
Net profit of the bank in 2017 came in at $252 million, up from $167 million a year earlier, according to the report.
The report identified the bank's thematic priorities as sustainable infrastructure, cross-border connectivity and private capital mobilization.
In 2017, total amount of private cofinancing by AIIB surpassed $560 million, a substantial increase from $5 million in 2016, according to the bank's annual report.
The report also highlights cooperation with other multilateral development banks to bridge the gap in infrastructure financing, with Asia's infrastructure funding needs estimated at $1.7 trillion per year until 2030.
AIIB membership grew to 84 last year from 57 in 2016. On May 2, the bank announced new members Papua New Guinea and Kenya, bringing its total approved membership to 86.