Shidu heats up in summer
Share - WeChat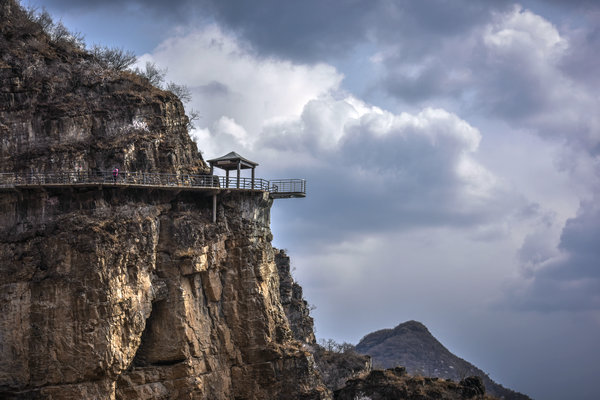 Extreme sports. Tranquil hikes. Spectacular scenery.
Shidu's activities, leisure and landscapes are drawing a growing number of visitors, especially from downtown Beijing.
The town in the capital's suburban Fangshan district has long been a hot spot for rafting during the warmest time of the year, especially along the Juma River.
Many visitors have already made bookings during the period, says Wei Yonghao, deputy general manager of Shidu's Juma Park.
The park has recently upgraded to offer such experiences as bungee jumping and rock climbing. Visitors can also use yachts, water bikes and bumper boats.
Daredevils can attempt the spiraling 2-kilometer rafting course that spills down from the park's Qilin Mountain.
The park has also developed hiking routes through karst forests and valleys.
Shidu received over 3.6 million travelers last year, and Wei expects a 15 percent increase this year.
"We've enhanced not only facilities but also services and Wi-Fi, and have opened a new tourism center," Wei says.
Donghugang, which is about 10 kilometers from the park, has also added new rafting experiences and built a cliff-side glass-bottom skywalk.