MYBank offers small traders a foot on financial ladder
Share - WeChat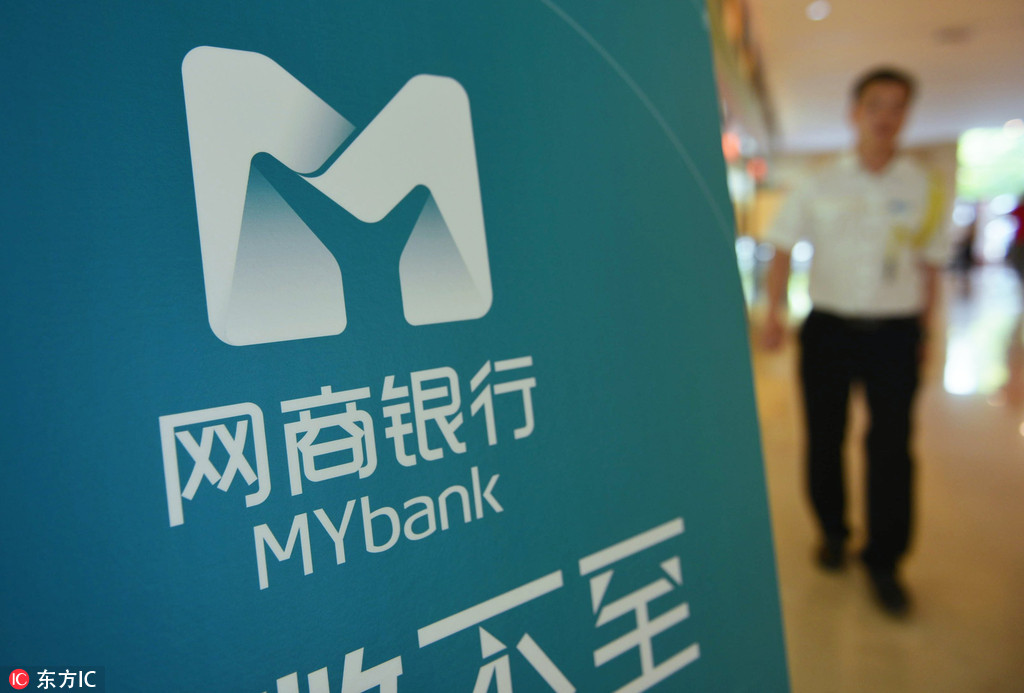 MYBank, the online lending affiliate of Ant Financial Services Group, said on Thursday it aims to extend financial services to 30 million small-and-micro enterprises and individual businesses in China over the next three years by teaming up with 1,000 financial institutions.
The bank would do this by opening up technological capabilities to its partners such as the use of artificial intelligence in credit evaluation and risk control, said Eric Jing, chief executive officer of Ant Financial.
AI can even monitor the entire business cycle and predict incoming financing needs from these smaller clients, such as surging capital demand for stockpiling ahead of the Nov 11 discount gala, said Jing.
More than 10 million small merchants have obtained loans from MYBank since its debut three years ago. Customers seeking loans spend an average of three minutes submitting their applications online and the money would reach their accounts within the blink of an eye, said Huang Hao, the bank's president.
It extends loans based on customer risk assessment that is determined by big data analysis. By circumventing human involvement, the cost of issuing one loan is thus slashed from 2,000 yuan ($308) to just 2.3 yuan, said Huang.
The goal to accelerate the penetration of credit services has been fueled by the proliferation of the mobile internet and the increasing adoption of the Quick Response Code, a popular payment method in China with the aid of a smartphone, he noted.
"Over 3 million of our existing clients are shopkeepers and individual business owners who accept bills via QR code payment," Huang said.
Due to a lack of credit history and collateral, micro-and-small businesses have suffered from a credit crunch due to higher costs, bigger risks and the discrepancy between supply and demand, said Li Dongrong, president of the National Internet Finance Association of China.