Nuclear sector offers potential for cooperation
Share - WeChat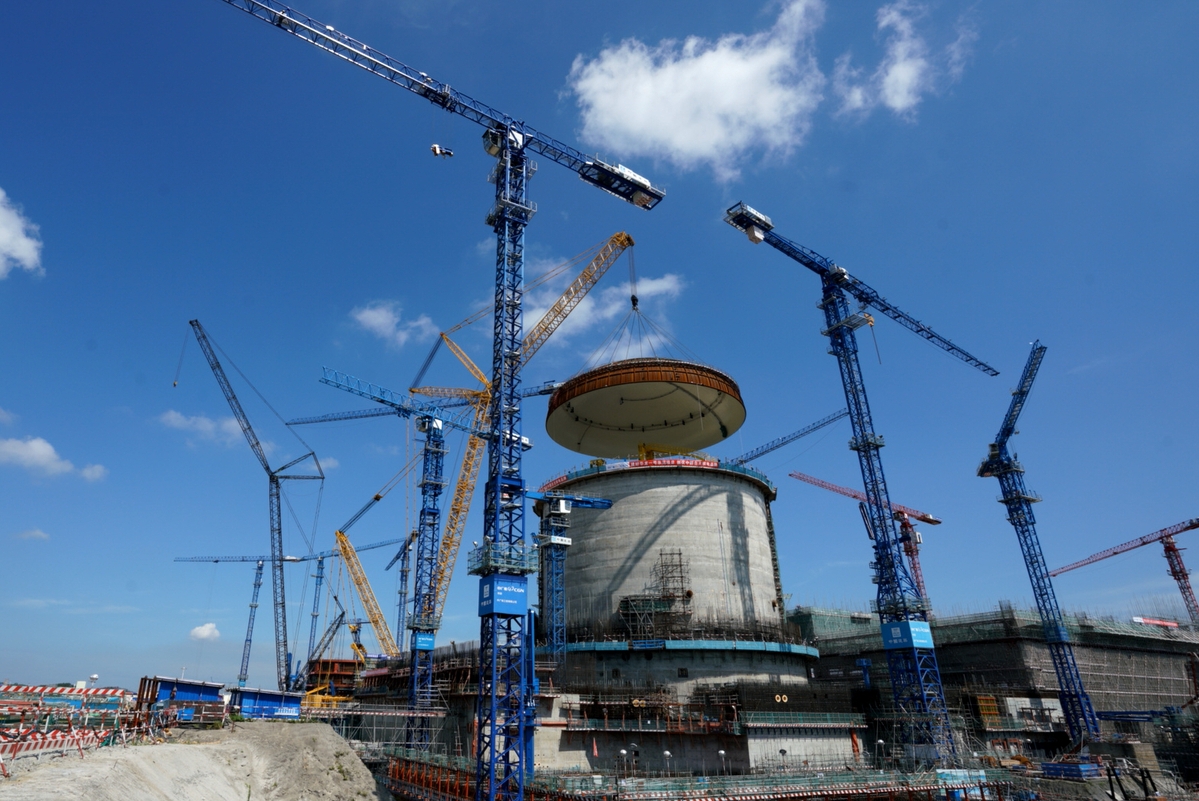 As China and Central and Eastern European countries see substantial potential for cooperation in nuclear power technology, China General Nuclear Power Corp, China's largest nuclear operator, is eyeing the region as a potential destination.
"CGN has always focused on the markets in Central and Eastern Europe," Huang Xiaofei, a spokesman for CGN.
"As we are bringing the Hualong One third-generation reactor technology to the UK, we are confident the technology could be applied in Central and Eastern European markets in the future," Huang said.
The United Kingdom's approval of CGN's technology will open the door to other European countries as the UK's appraisal regime is considered to be the strictest in the world, he said.
The company has been active in the Central and Eastern European nuclear markets considering the growing share of clean energy in the region.
It has signed memorandums of understanding with Czech and Romanian engineering companies for nuclear energy cooperation, and is in talks to build Poland's first nuclear power station.
The company is working to introduce the domestically developed Hualong One technology to more destinations, especially in Central and Eastern Europe, Africa and Southeast Asia, Huang said.
CGN's international business portfolio extends to more than 20 countries, with overseas assets accounting for 16 percent of the company's total and revenue from overseas markets accounting for 20 percent.
Countries including Thailand, Indonesia, Kenya, South Africa, Turkey, Kazakhstan and the Czech Republic have all shown interest in the technology, the company said.
According to Xu Xiaodong, deputy head of the China Electric Power Planning & Engineering Institute, the Central and Eastern European region is an important Belt and Road Initiative partner for China and the nuclear sector offers massive potential for cooperation due to China's nuclear power technology capability.
After some 30 years of learning and innovation, China has mastered the independent design and manufacturing of third-generation nuclear power facilities, and has shifted from being a novice to a pioneer in the nuclear sector worldwide.
Chinese nuclear companies are initiating new projects across the world and have the potential to become the next major nuclear technology suppliers on the global stage together with well-tested technologies from Canada, France, Russia, South Korea and the United States, according to analysts.
Joseph Jacobelli, a senior analyst of Asian utilities at Bloomberg, said cooperation with Central and Eastern European countries will help find new markets for Chinese expertise and offer new earning sources.
"There is a lot of interest from some Eastern European countries in building nuclear facilities and China could be one of the countries that bids for nuclear projects," he said.