China's VR headset market grows 200 pct in Q1: report
Share - WeChat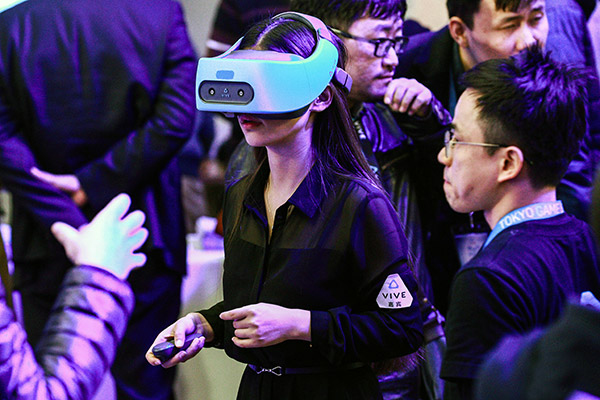 BEIJING - China's virtual reality (VR) headset market grew 200 percent in the first quarter of this year driven by strong performance of the standalone headset niche market, a report showed.
The worldwide VR headset market grew 16 percent in Q1 2018 as shipments reached a total of 650,000 units, according to the report from analyst company Canalys.
In terms of overall VR headset shipments, the United States remains the largest market, with a 31-percent share, while China is closing the gap at 28 percent.
The strong Chinese VR headset market growth is driven by the fast growing standalone VR headset segment as China now dominates the niche market, accounting for 82 percent of global shipments,
Standalone VR headsets accounted for 51 percent of the VR market in China, with 94,000 units shipped in Q1 2018.
The VR industry has seen rapid development in China. Industrial data showed that the country's VR market expanded 164 percent in 2017 to reach 16 billion yuan ($2.5 billion).
Many local players have stepped up investment in developing new products to gain a bigger market share. VR start-up NOLO VR said last month that it plans to roll out a mobile VR application platform as part of its efforts to develop a VR industrial ecosystem.
"While VR vendors are making it easier for consumers to adopt the technology, the next challenge is to focus on providing wider use cases to stimulate consumer demand," said Canalys senior analyst Jason Low.