Royal DSM optimistic on localization opportunities
Share - WeChat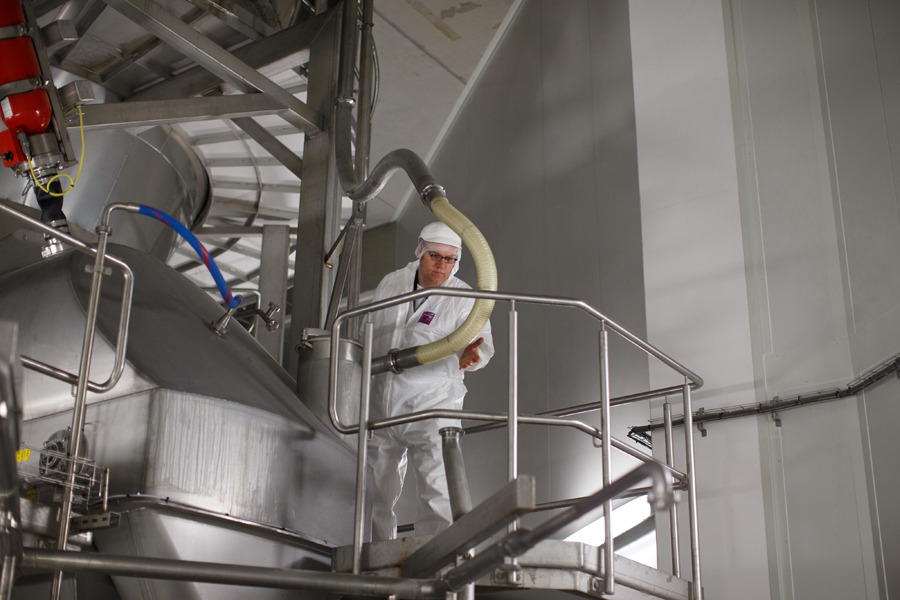 Rapidly changing lifestyles driving positive, upgraded consumer demand
Dutch life and materials sciences company Koninklijke DSM NV, known as Royal DSM, is committed to better serving China's rapidly changing market by localizing its research and development, according to its China president.
"Personally speaking, the particular characteristic of the China market is its rapid pace of change, with lots of disruptive changes taking place, which requires us to maintain great sensitivity toward the market," said Jiang Weiming, president of DSM China.
He said there are abundant opportunities for DSM in nutrition, health and materials, as Chinese people's changing lifestyle demands are driving market demand forward.
Against this backdrop, DSM made Shanghai the headquarters of its hydrocolloid division five years ago. Hydrocolloids are widely used to enhance the texture and quality of food.
"Representing one-fifth of the world's population, Chinese consumers have their own local preferences when it comes to food texture and taste … Therefore, the company's decision-making process needs to be close to the market. This is the foundation," Jiang said.
"Our principle in using hydrocolloids is that they are naturally extracted or fermented by biological engineering," he said.
The company expects its Chinese unit will innovate at a faster pace and create localized service plans to meet the growing needs of this fast-growing market, according to Jiang.
One practical reason for moving the business to China was to increase the country's weighting in its global business, he said. China is currently the third-largest market for DSM after the United States and the Netherlands. Generating more than 9 billion yuan ($1.4 billion) in sales revenue last year, the Chinese market currently accounts for more than 10 percent of DSM's global revenue.
"Taking the scale of China's economy into consideration, I hope China will contribute no less than 20 percent of revenue in the future," Jiang said.
China's 8,844 large food manufacturers reported 2.36 trillion yuan in combined revenue in 2016, up 8 percent year-on-year, according to the National Bureau of Statistics.
As much as $610 million of extracts were exported from China in January and February, year-on-year growth of 11.58 percent, according to Chinese industry analysis site hydrocolloids.cn.
China exported a total of $2 billion worth of plant extracts last year overall, with the United States the top buyer, importing $456 million, data from the Chinese General Administration of Customs show.