Xi honors Putin with China's first-ever Friendship Medal
Share - WeChat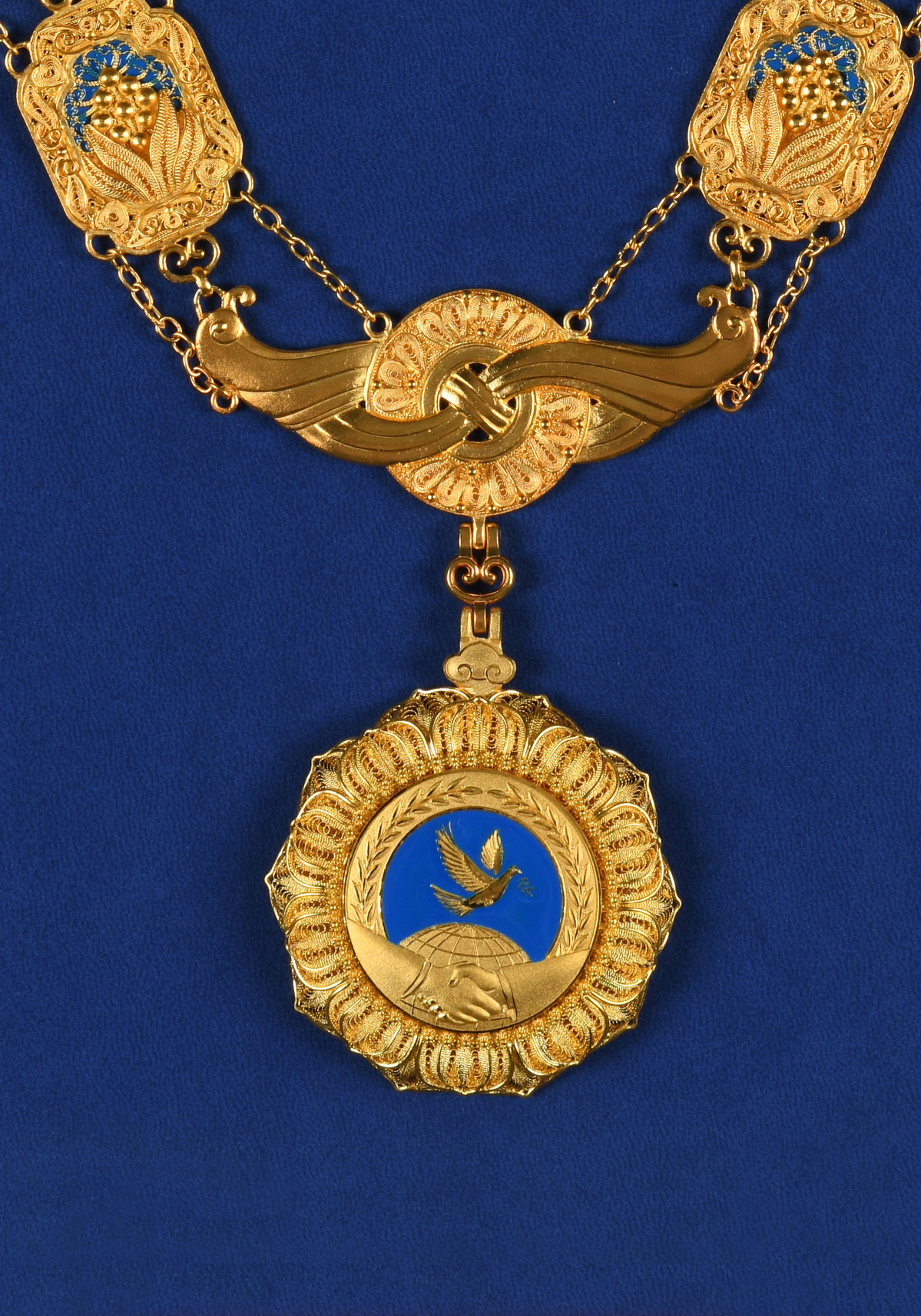 President Xi Jinping conferred the country's first-ever Friendship Medal upon Russian President Vladimir Putin at the Great Hall of the People in Beijing Friday afternoon.
Putin is currently making a state visit to China. He will also attend the 18th Shanghai Cooperation Organization Summit to be held in Qingdao from Saturday to Sunday.
This is the Russian leader's first visit to Beijing since he won the presidential election in March.
The Friendship Medal is the People's Republic of China's highest order of honor, exclusively reserved for foreigners who have made outstanding contributions in promoting exchange and cooperation between China and the world, and in maintaining world peace.
The president can directly confer the medal to foreign dignitaries and international friends on national events.
The medal is mainly composed of gold and blue, with a flying dove, the earth, clasped hands, surrounded by lotus. Together with the medal, the chain is made of Chinese knot, evergreen, peony flower, jade and orchid grass.
The design symbolizing the friendship between Chinese and foreigners is handmade using the traditional filigree and inlay technique, as well as cloisonne enamel, a unique Beijing traditional handicraft.
A law was passed to establish the Friendship Medal on Dec 27, 2015, by the National People's Congress and it was constituted on Jan 1, 2016.
The Friendship Medal, along with the Medal of the Republic, the July 1 Medal, the August 1 Medal, and national titles of honor constitute China's honors system established last year.
President Xi has also been awarded several medals of honor, including the Order of St. Andrew the Apostle the First-Called, the highest order in Russia, on July 4, 2017, for his contribution to peace and global goodwill.
More content to follow. Please refresh the page later.