Shell provides clean energy solutions
Share - WeChat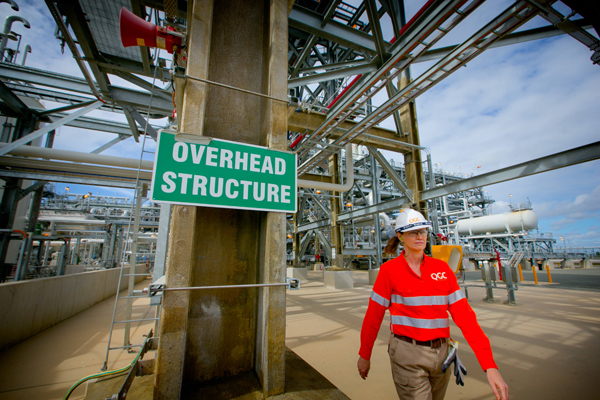 As China's growing appetite for liquified natural gas is starting to change the global market pattern, global energy giants are taking action to meet the surging demand.
Royal Dutch Shell is China's largest LNG supplier with more than 20 percent of the total market in 2017. It has been increasing its muscle in the world's fastest-growing LNG market, looking to meet the country's soaring demand for cleaner fuels as it transitions away from coal.
"Shell is currently the world's largest private LNG producer, and the partnership with China, the world's second-largest LNG importer, is complementary," said Zhang Xinsheng, executive chairman of Shell in China.
"Not only supplying China with gas developed and liquefied by its own joint ventures, but also additional LNG sourced through its global resources and trading advantages, Shell is committed to working with our partners in China to provide more and cleaner energy solutions to better support the country's growing energy needs."
China's LNG demand is expected to nearly double to 68 million metric tons per year by 2023 from the 2017 figure and exceed that of Japan, the world's biggest consumer, before 2030, according to S&P Global Platts Analytics.
Against this backdrop, Shell said it sees potential for a supply shortage developing in the mid-2020s, unless new LNG production project commitments are agreed soon.
Zhang said meeting China's rising gas demand is a challenge, even with domestic gas production increasing continuously and Russian gas pipeline projects going into production in 2019.
The onshore Changbei tight gas field is scheduled to see its Changbei II Phase 1 project begin operations this year. Developed and produced under a production-sharing contract between Shell and China National Petroleum Corp, the field will provide gas to Beijing and its neighboring regions, Zhang said.
Royal Dutch Shell completed the Changbei I development program under the contract and subsequently handed over the Changbei I production operatorship to CNPC in 2016. The company currently remains the operator of Changbei II.
"As a member of the Shanghai Petroleum and Gas Exchange, Shell wishes to participate in China's gas market more dynamically," Zhang said.
According to Steve Hill, executive vice-president at Shell Energy, LNG demand is expected to rise again in China this year, as the Beijing program of switching from coal to cleaner gas extends to other industrial cities. The full effect of the country's attempt to switch factories and residences from coal to gas to curb harmful emissions will be felt this year, he said.