Wuzhen Theater Festival dates announced
Share - WeChat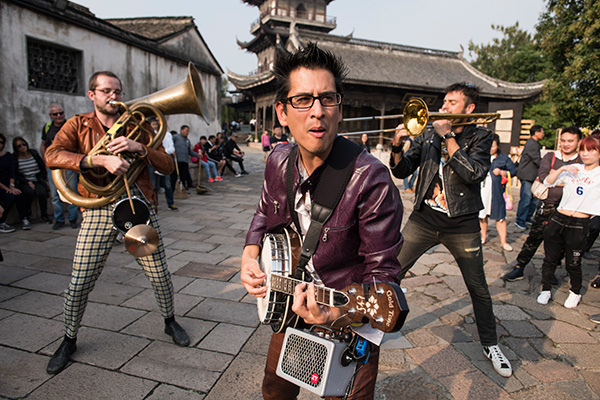 The sixth Wuzhen Theater Festival will be held at Wuzhen, Zhejiang province, from Oct 18 to 28, with the theme of "magnanimity."
The brainchild of Chinese actor-director Huang Lei, Stan Lai, one of Taiwan's leading theater directors, and Meng Jinghui, a pioneering theater director, the Wuzhen Theater Festival, was launched in 2013.
With a remit to display international theatrical works and offer young talent a platform upon which to start their careers, the festival has attracted more than 90,000 people, enabling the small town to become a popular tourist destination.
Audiences can not only enjoy shows at indoor venues, but there is also a daily carnival where hundreds of artists perform on the streets of Wuzhen.
The committee also announced the theme for this year's competition of young theater directors. With three words — adjective, noun, and verb — the competition calls for applicants with theatrical works over 30 minutes. The judging panel will include leading Chinese theater directors and actors, Stan Lai, Tian Qinxin and Huang Lei.