Wumart takes high-tech road to development
Share - WeChat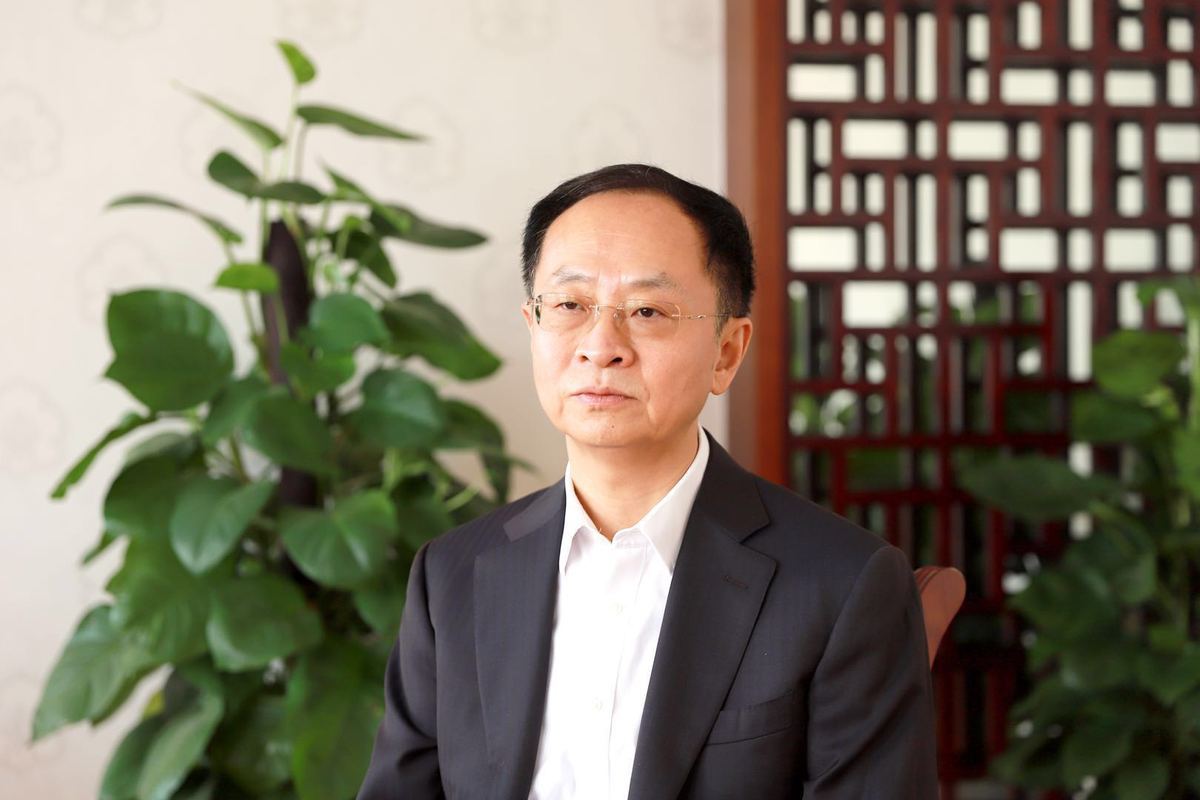 Imagine Walmart having a digital platform that not only delivers to customers, but also enhances the in-store shopping experience. That is what Zhang Wenzhong has achieved for his retail and e-commerce empire.
Founder of regional retail giant Wumart Group, Zhang, 56, has emerged as the leader in China's e-commerce solutions as the chairman of Dmall.com, an online-and-offline integration solution for brick-and-mortar retailers.
It is not easy for traditional retailers to develop their own e-commerce platform, and especially for Zhang, who served years in prison after being wrongfully convicted in 2008.
Following a retrial, China's top court overturned Zhang's convictions on Thursday due to insufficient evidence and the wrongful application of the law.
In an exclusive interview with China Daily, the former software engineer and researcher at Stanford University in the 1990s said he now has an even more solid grasp of what "New Retail" entails and has applied his ideas to the new "Wumart + Dmall" business model.
"As an integral part of the future for Chinese and global retailers, digitization is being accelerated, with Dmall serving as a provider and implementer. By integrating online-offline retail systems using the internet, big data and artificial intelligence, retail digitization will help provide lower costs, greater efficiency, and a better customer experience," said Zhang.
With more than 1,000 Wumart stores in North, East and Northwest China, Wumart has scored revenue of more than 50 billion yuan ($7.8 billion), opened 103 stores last year, and continued to march into northeastern and southern regions.
Earlier this year, Wumart acquired 21 Lotte Mart stores in Beijing from South Korea's Lotte Shopping for around 248.5 billion won ($230.2 million). Many of Wumart's existing large stores have been renovated into a unified shopping experience including catering, hairdressing salons and community services. Wumart is also developing small and medium-sized stores with an area below 2,500 square meters.
Therefore, Wumart has fewer hypermarkets covering more than 6,000 sq m, but is making them more "nimble and nice", said Zhang.
However, the next step for Wumart is not about how many stores it can open but consolidating its scale to lower costs and provide better services and prices, Zhang said.
"Today's shoppers could shop online and offline. How to provide them convenience when and wherever they shop matters," said Zhang. "Technology has always been Wumart's strength and its DNA."
The purpose of setting up Dmall in 2015 was to serve as an innovator and provide e-commerce solutions for traditional retailers such as Wumart.
Now with 40 million users, Dmall has developed digital solutions for brick-and-mortar retailers including Shenzhen Renrenle and Jiahua Stores Holdings Ltd. Dmall has tapped the southern market by signing a strategic partnership with Shenzhen Investment Co Ltd in March. Dmall is currently also in talks with overseas retailers.
Zhang said earlier that likely cooperation with Tencent on WeChat would deepen digital transformation for retailers.
Last year, Dmall has reached 10.3 billion GMV (gross merchandise volume), a term used in online retail to indicate 6 million total sales and active monthly users, which is 3.6 times higher than in 2016.
Zhang's retail reach also includes the home improvement market. In 2014, Kingfisher, the United Kingdom-based home improvement retailer, sold its B&Q China business to Wumei Holdings Inc for 140 million pounds ($219 million).