Chinese sci-fi enters pivotal new phase
Share - WeChat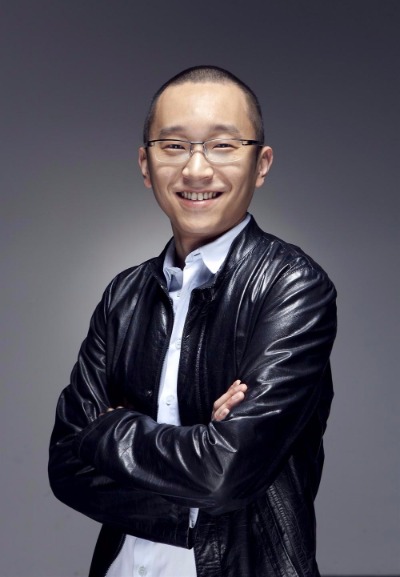 Sci-fi writer Liu Cixin has said on many occasions that he wanted to see his best-selling novel to date, The Three-Body Problem, portrayed on the big screen, or, preferably, as a TV drama adaptation.
Work on the movie version of the book-which is in fact the first volume of Liu's Remembrance of Earth's Past trilogy, but better known to Chinese readers as the title of the trilogy-began in March 2015, and the film was initially scheduled to be screened in 2016. But despite the high expectations of the Chinese moviegoing public, the release of the movie has been postponed several times since then, and is now not expected until 2019.
Many people, however, remain pessimistic about the quality of the movie, largely because China has so far never produced a successful scifi movie to match the quality of Hollywood offerings such as 2014's Interstellar, 1968's 2001: A Space Odyssey, or even this year's Annihilation, which was adapted from the 2015 Nebula Award winner that beat Liu's Three-Body Problem.
For film director Li Xiaofeng, Chinese sci-fi movies will only be able to improve if the genre is more widely accepted by Chinese audiences and enters the mainstream, rather than attracting a relatively small number of followers as it does today.
Li, the director of Ne Zha and Ash, is now producing a movie adapted from Han Song's short story, Cold War and Messenger. It is a sci-fi story about love and time shot against the backdrop of an interstellar Cold War set in the near future.
"Sci-fi films are to cinema as heavy industries are to industry in general," he says. "Because for me, half of it is about manufacturing, such as the making of the miniatures in Blade Runner (1982) or the outfits that the 1.9-meter-tall Bolaji Badejo wears to play the alien in Alien (1979). It takes time and energy to achieve such high levels of craftsmanship."
"According to my experience of filming in recent years, the different sections of China's film industry are so loosely organized that it is very difficult to achieve the texture of 'heavy industry' in a movie," he says.
"We still lag far behind the Hollywood in terms of conceptual design and adopting an efficient, well-organized approach to production in our movie industry."
Most Popular