China shipbuilder delivers large container ship
Share - WeChat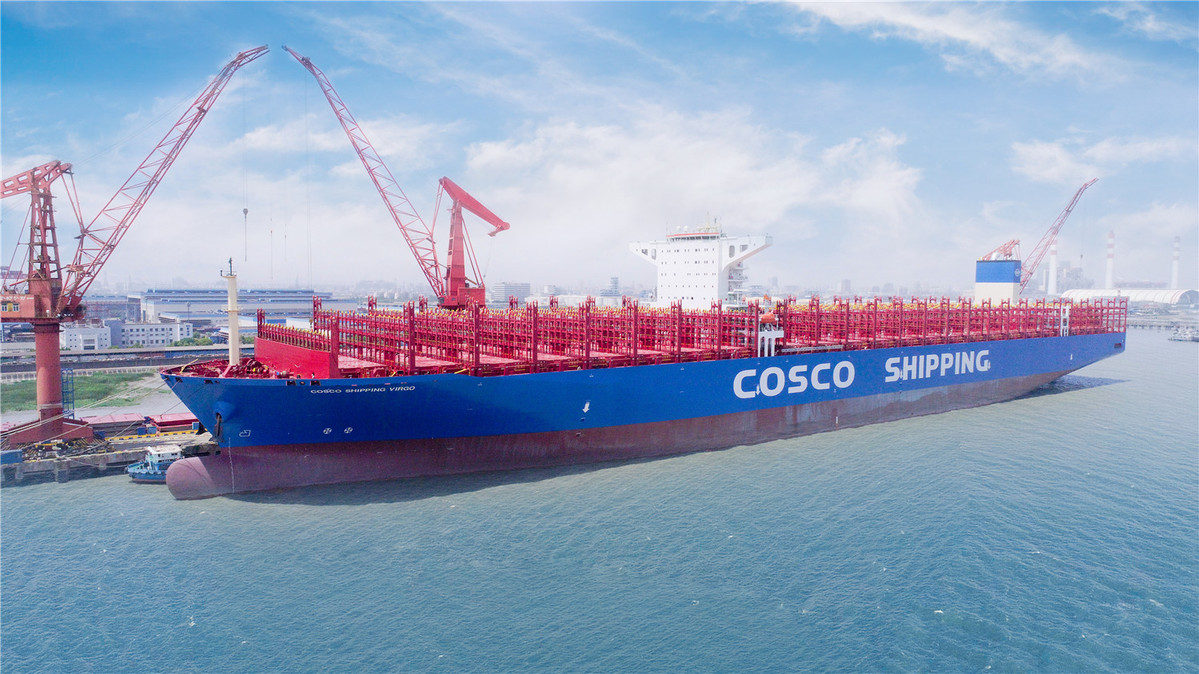 SHANGHAI - The Shanghai Waigaoqiao Shipbuilding Co Ltd has delivered a 20,000-TEU ultra-large container ship (ULCS), the company said.
The ship, named the Cosco Shipping Virgo, is 399.8 meters long and 58.6 meters wide. It has a maximum capacity of 200,000 metric tons. It measures 73 meters from hull bottom to top.
The ship was delivered to China COSCO Shipping Corporation Ltd and will be used for shipping lanes between the Middle East and Europe.
It is the third new ship the Shanghai shipbuilder has delivered in May after finishing two 400,000-ton very large ore carriers (VLOC), the company said.
There are 79 container ships above 19,000 TEU worldwide, and 50 more are still under construction. China State Shipbuilding Corporation Ltd, Waigaoqiao's parent company, has 17 orders, about a third of the global total.
Earlier this year, Waigaoqiao delivered the Cosco Shipping Taurus, also a 20,000-TEU container ship, to COSCO Shipping.