Entrepreneurs hunker down at boot camp
Share - WeChat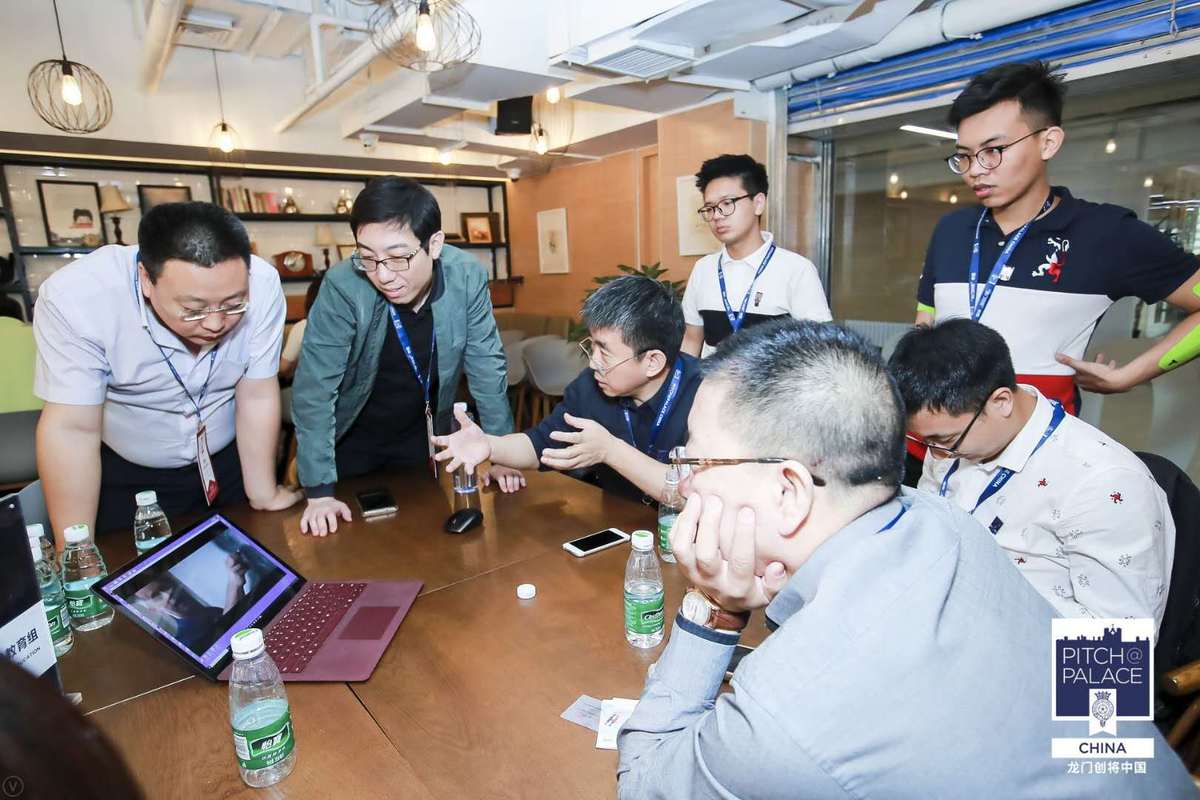 Chinese entrepreneurs brought 42 innovative business ideas, covering industries like new materials, energy and artificial intelligence, to a boot camp Tuesday in Beijing before they set out to pitch them Wednesday at Pitch@Palace, a global competition initiated by the Duke of York.
They were getting one last training at the camp from a group of mentors consisting of industry leaders, technology experts and former Pitch@Palace winners from other countries who shared their personal experiences and presentation advice.
The day-long boot camp also included several lessons from different industry speakers. Hu Jianbiao, the well-known host of a popular Chinese debate show named Let's Talk, shared storytelling skills; Hanadi Jabado, an executive director of the entrepreneurship center at Cambridge University, showed how to make the most of this competition and leaders from KPMG offered guidance on tax issues for start-up companies.
The Duke of York launched the boot camp at Peking University Tuesday morning with a speech. He said that this competition is "done in China, for China and with China" and he would like to help businesses here get access to the global market.
"There's a lot of value in understanding what other cultures do, so we're not only creating that added value to you as business, but also creating this connection that you need in order to be able to be successful," he added.
Pitch@Palace was founded in 2014 with an aim to boost innovation and entrepreneurship around the world. It entered China last year and provided a platform for participants to meet with industrial leaders from both China and the UK and exchange business resources between the two countries.
After several stages of reviews started earlier this year, the competition committee selected 42 final pitches on May 12. The entrepreneurs will need to give these pitches in a three-minute presentation at the semi-final tomorrow, where 12 of them will be selected to enter the final on Friday. The three prize winners also will get the opportunity to fly to the UK and represent China at the global final competition.
Shuai Mei, chairman of AI-Robotics company, said this year's competition is seeing more pitches in artificial intelligence and is more international. She was the winner of last year's competition and won second place at the global final for equipment that could help amputees walk again.
"The boot camp this year also was more practical and specific," Shuai added. "We were divided in groups with different specializations, which is more targeted to a specific industry."
One of the entrepreneurs, Zhou Aixia from Beijing Deepwise Company, who is going to pitch big data medical treatment, said the group has learned many presentation skills, like how to grab an audience's attention and looks forward to the upcoming competition.
"We just want to communicate with more people in the same business and seek more potential partners for our future development. This is more important than winning a prize," she added.