Foreign automakers drop prices following China's tariff cuts
Share - WeChat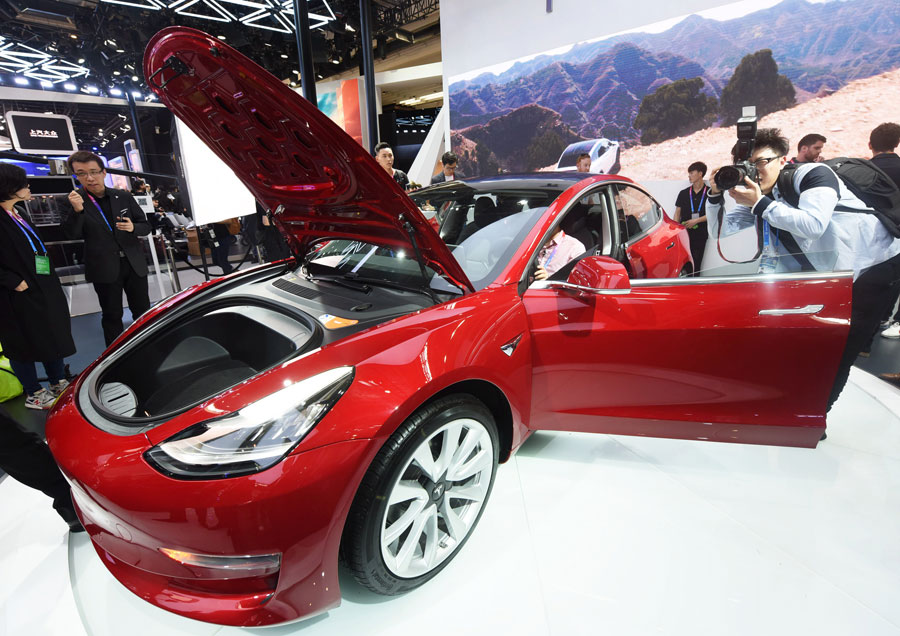 SHANGHAI - Foreign auto heavyweights such as Tesla and Audi have announced they will lower prices after China's decision to slash its automobile import tariffs.
The Ministry of Finance announced Tuesday that China will cut import tariffs on vehicles and auto parts from July 1. For cars, the 25-percent and 20-percent duty on items covering passenger cars and certain trucks will both be cut to 15 percent. Import tariffs on auto parts will be reduced to 6 percent from the current levels of 8-25 percent.
Tesla said the company adjusted the prices of its Model S and Model X cars in China late Tuesday. The price of Model S 75D has been cut by about 48,000 yuan ($7,500) to 710,000 yuan, while Model X P100D is 90,000 yuan cheaper, with the new price set at 1.31 million yuan.
It said the lowered prices would be effective immediately, and apply to all cars, including those in stock.
Germany's Audi also said it would lower its prices for the Chinese market in response to the tariff cuts. It would be another round of price cuts following the move at the beginning of May that lowered the official guided prices by 1,300 to 18,200 yuan.
A spokesperson for BMW said the company would reappraise its pricing system and adjust prices for China market.
Jia Xinguang, executive director of China Automobile Dealers Association, said the tariff cuts will not influence China's mainstream market, as most imported vehicles are high-end models.
Last year, China imported more than 1.2 million vehicles, most of which were high-end SUVs, to account for some 4 percent of total sales.