Canberra should drop any anti-Beijing bias: China Daily editorial
Share - WeChat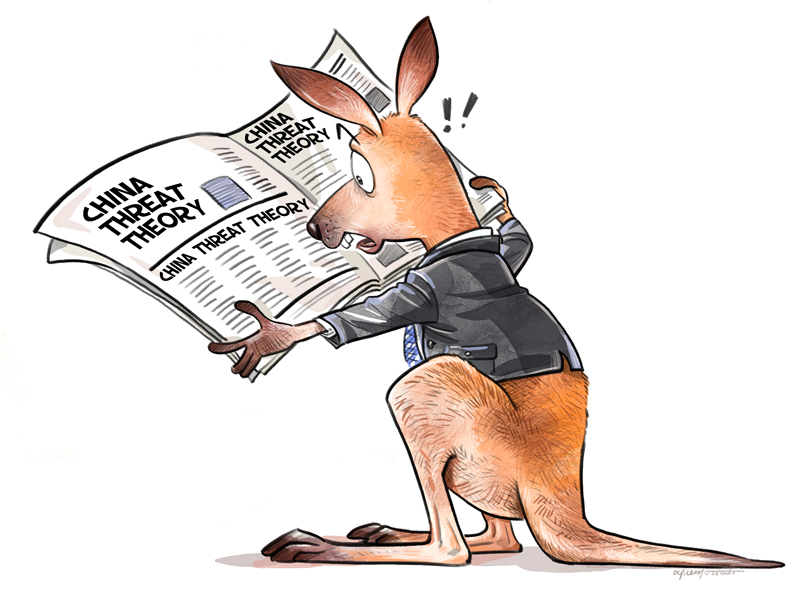 After months of growing estrangement, there are positive signals that Australia is stepping up efforts to mend the fences with China. A refreshing change of attitude that Beijing has welcomed.
In a meeting with her Chinese counterpart Wang Yi on the sidelines of the G20 foreign ministers' conference in Argentina on Monday, Australian Foreign Minister Julie Bishop said her country values its relations with China and sees China's development as an opportunity rather than a threat.
And last week, in the first visit to China by an Australian minister in eight months, Steven Ciobo, Australia's trade minister, visited Shanghai, saying he hoped to repair ties with Australia's largest trading partner.
These efforts to patch up ties were necessary because some members of the government chose to buy the claims that China was seeking political influence in Australia, and translated the media's claims into legislation.
It is such bias and distrust, which emerges on Canberra's part from time to time, that chokes the otherwise positive momentum of bilateral ties.
As Wang pointed it out in his meeting with Bishop, China constantly advocates no interference in the internal affairs of other countries, and it has no intention of trying to do so.
Canberra should know its suspicions — which have arisen because China follows a different development path — will only undermine the efforts the two countries have previously made to promote ties and cost them the opportunities that would be presented by greater cooperation.
There are some in Australia who regard the US alliance as an immutable foundation of Australian foreign policy, but that belief was forged in different times. Canberra should not give in to habit and simply follow Washington's lead with its foreign policy. It should bear in mind that in recent years, each time China-Australia ties have taken a turn for the worse, the United States has been a factor.
Canberra should align itself with the region and work with Beijing to advance the regional trade agreement that has long been in the works.
China values a good relationship with Australia, and there is no fundamental disagreement pushing Beijing and Canberra apart. The differences that do exist can be bridged through talks.
Canberra should shake itself free of the past and work with Beijing to realize the promising potential of bilateral cooperation.
Most Viewed in 24 Hours
China Views