The dark clouds over Japan ties seem to be dissipating
Share - WeChat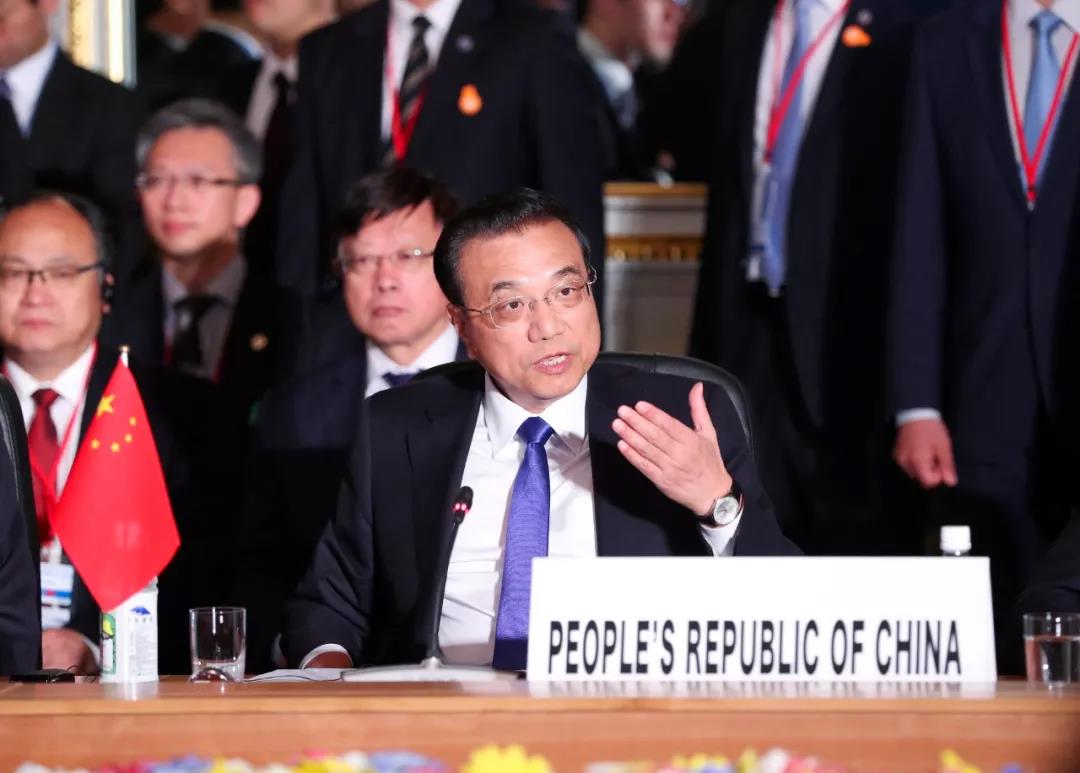 On May 8 when Premier Li Keqiang landed in Tokyo, the city was drenched in rain and engulfed by winds, with the early summer temperature dropping to an uncomfortable low. In contrast, China-Japan relations are warming up.
The Japanese government treated Li, the first Chinese premier to visit Japan in eight years, as one of the highest-ranking official guests. Li meet with Japanese Emperor Akihito as well as heavyweight politicians and business dignitaries.
Li's visit to Japan on May 8-11 became possible thanks to the thaw in bilateral ties that had been frozen since 2012 when the Japanese government "nationalized" the Diaoyu Islands which China claims sovereignty over.
Substantive results have come out of Li's visit to Japan. The two countries agreed to set up a security hotline for their senior defense officials to communicate following incidents involving each other's vessels or aircraft, known as the Code for Unexpected Encounters at Sea. It is a vital step to defuse maritime incidents that could ignite tension between the two countries.
The two sides also agreed to establish a public-private council to discuss joint projects in third-party markets related to the China-proposed Belt and Road Initiative, which, Li said, will be coordinated with Japan's growth strategy.
Beijing and Tokyo agreed to start full-fledged talks to conclude a new currency swap agreement, too, with Li announcing Japan will be granted a 200 billion yuan ($31.4 billion) investment quota for the first time to buy Chinese stocks, bonds and other assets. The quota will be for investments under the Renminbi Qualified Foreign Institutional Investor program, which was set up in late 2011 to allow overseas financial institutions to use offshore yuan to buy securities, stocks and bonds on the Chinese mainland. Li also said China holds a positive attitude toward setting up a yuan clearing bank in Tokyo.
Besides, the two countries reached an effective accord on a bilateral social security agreement that would eliminate dual pension payments by Chinese expatriates in Japan and vice-versa. The agreements and memorandums, which also covered collaboration in agricultural products and filmmaking, will lift pragmatic Sino-Japanese cooperation to a new level. Hopefully, cooperation in a wide range of areas will help the two sides to build trust.
Japanese Prime Minister Shinzo Abe extended his hospitality to Li beyond Tokyo. He accompanied Li to Hokkaido on May 10-11 in what is deemed as an unusual move for the Japanese leader. The two attended a forum in Sapporo designed to promote exchanges between Chinese and Japanese local authorities. Together with Abe, Li visited Japanese carmaker Toyota's electric vehicle parts factory in Tomakomai, Hokkaido. And Abe saw Li off at Sapporo's New Chitose Airport when Li wrapped up his Japan visit.
Li and Abe agreed that reciprocal visits by leaders of the two countries are of great importance to bilateral ties, and Li invited Abe to visit China at an appropriate time this year.
Many believe China-Japan ties are back on the normal track, with the two sides reaffirming that the four joint diplomatic documents serve as the political foundation of the Japan-China relationship. The four documents are the China-Japan Joint Statement of 1972, China-Japan Treaty of Peace and Friendship of 1978, China-Japan Joint Declaration of 1998 and the China-Japan Joint Statement on All-round Promotion of Strategic Relationship of Mutual Benefit of 2008.
Japan's 2018 Diplomatic Bluebook says the country's ties with China are "one of the most important bilateral relationships", concluding that "momentum for improving relations has grown considerably".
And Abe said he wants the relationship to be cooperative rather than competitive, with Li saying the wind and rain seem to have passed, and the sky is clearing up.
It was a fine sky when Li left Sapporo for Beijing on May 11. The weather in bilateral ties, too, seems to be clearing.
The author is China Daily Tokyo bureau chief. caihong@chinadaily.com.cn
Most Viewed in 24 Hours
China Views