African officials attend training program on cultural restoration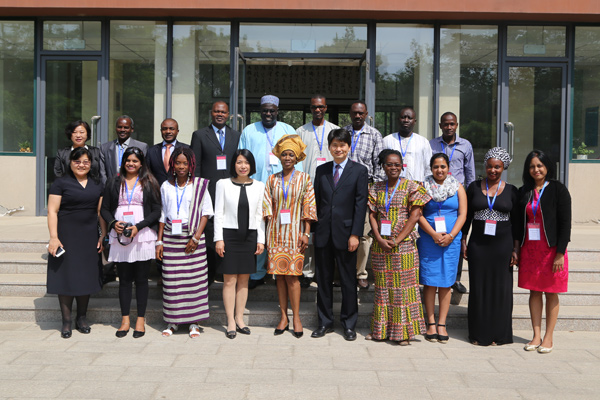 A training program that focuses on the restoration of cultural relics in African countries is currently underway at the Central Academy of Cultural Administration until and May 18.
A total of 15 officials engaged in cultural heritage protection or cultural relics restoration are taking part in the training organized by the Bureau for External Cultural Relations, part of the Ministry of Culture and Tourism of China. They mainly come from five French-speaking countries - Benin, Cameroon, Mauritius, Niger, and Senegal.
Annette Carole Huguette, director of the Cultural Heritage Department, Benin's Ministry of Tourism, Culture and Sports, delivered a speech on behalf of all the trainees on the first day of the program.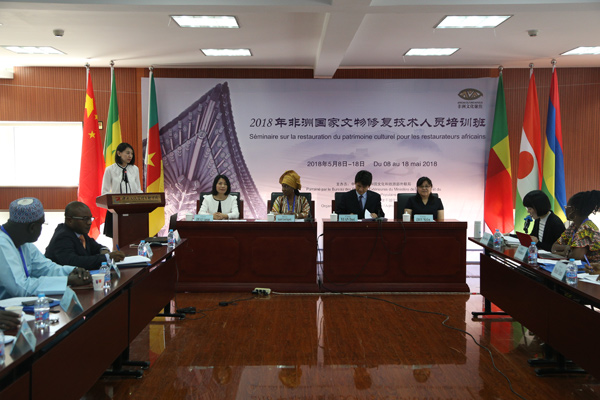 "I hope I can gain new knowledge and master new skills in cultural relics restoration through this training, which will help our people better protect the cultural heritage in African countries. And this is my first trip to China and I am looking forward to visiting the Palace Museum which houses numerous cultural heritage," she said.
During the training, participants will visit Palace Museum, National Museum of China, National Library of China and Beijing Institute Of Fashion Technology and exchange views with Chinese counterparts on cultural heritage protection.
This training program is answer to better implement the China-Africa Cooperation Johannesburg Action Plan (2016-2018) on promoting industrialization and agricultural modernization in Africa through industry alignment, transfer of technology and human resources capacity development cooperation.